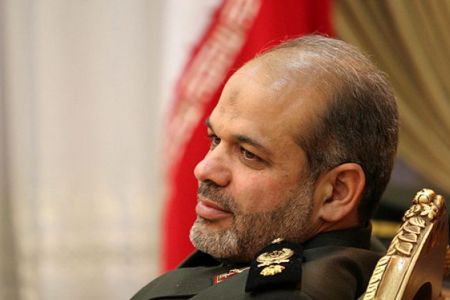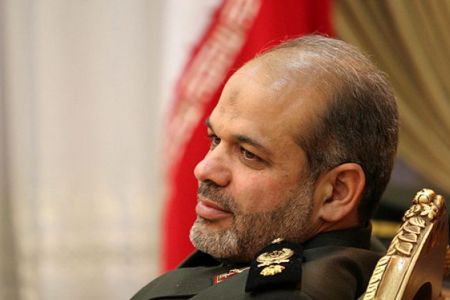 Iranian Defense Minister Ahmad Vahidi has met with military attachés of over 10 foreign countries from Asia to Latin America in the fifth International Kish Air Show.
On Thursday, military attaches from Azerbaijan, Syria, India, Algeria, Oman, Afghanistan, Venezuela, Afghanistan, Japan, Indonesia and Turkey held talks with Iran's defense minister on the sidelines of the fifth International Air Show of Iran held in the southern island of Kish, IRNA reported.
Meanwhile, military attache of the Azerbaijani embassy Mehman Suleymanov, expressed his gratitude to Vahidi for providing the conditions for the participation of the attaches at the aviation fair.
He further called for expansion of defense ties between the Islamic Republic and countries participating in the exhibition.
For his part, the Iranian minister expressed hope that holding such international exhibitions in the future could pave the way for further expansion of ties between Iran and the participating countries in the defense sector.
More than 120 domestic and foreign companies have showcased their latest aviation and aeronautical achievements in the exhibition, held November 9-12 in Iran's Persian Gulf island of Kish.
Iranian officials say more than 200 private companies produce aircraft spare parts, with 97 percent of the country's aviation industry focused on small and medium-size planes.