Economy
Iran's Minister of Oil: OPEC fixes output ceiling at 30m bpd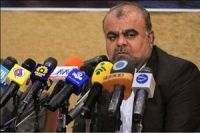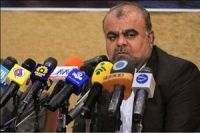 Iran's Minister of Oil, Rostam Qassemi, said on Wednesday that the OPEC fixed output ceiling at 30 million barrels per day.
According to IRNA, Qassemi said that after hours of talks behind closed doors, the OPEC members in their 162nd meeting decided to fix daily output ceiling at 30 million barrels.
Iran reduced crude oil output by one million bpd and demanded OPEC that reduce the total output by one million bpd in a bid to stop Saudi Arabia violating its quota which undermined Charter of the Organization.
Qassemi said that the OPEC members failed to reach consensus on election of new secretary general and that incumbent OPEC secretary-general would remain in post for another one year.
The Islamic Republic of Iran had introduced former Oil Minister, Gholam-Hossein Nozari to the OPEC as candidate for the post of OPEC secretary-general.