Iran
Middle East
Iran's Narcotics Weekly Seizure Exceeds 22 Tons
Iranian anti-narcotics police captured over 22 tons of illicit drugs in the country just in a week as they succeeded to clamp down on traffickers and cut the narcotics transit chain, an official said on Tuesday.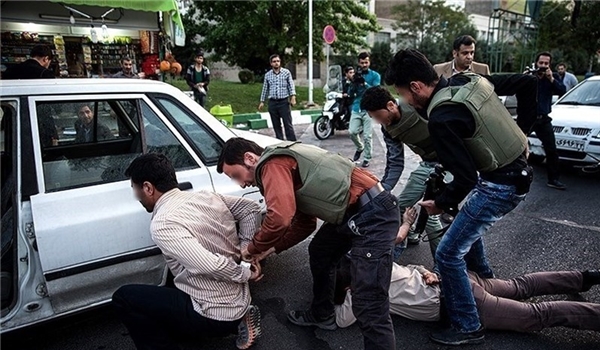 International Deputy of Iran Drug Control Headquarters Nasser Aslani said that 22,800 kilograms of narcotics have been confiscated in different parts of the country during the last week.
"The figure indicates a 49% rise compared to the corresponding period last year," Aslani added.
The consignment consisted of 19,387 kg of opium, 2,964 kg of hashish, 235 kg of heroin, 84 kg of crystal, 48 ​​kg of grass, 26 morphine, and 56 kg of other types of drugs, he said.
3,993 smugglers have been detained and 477 vehicles and some ammunition were seized in the same period by police forces, Aslani further said.
On Monday, antinarcotics police of Sistan and Balouchestan province, in Southeastern Iran, clamped down on a drug-smuggling band as they busted more than 4,000 kilograms of opium in a single operation in Iranshahr city.