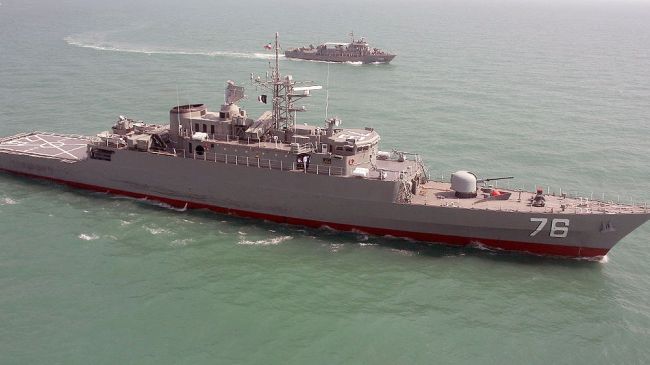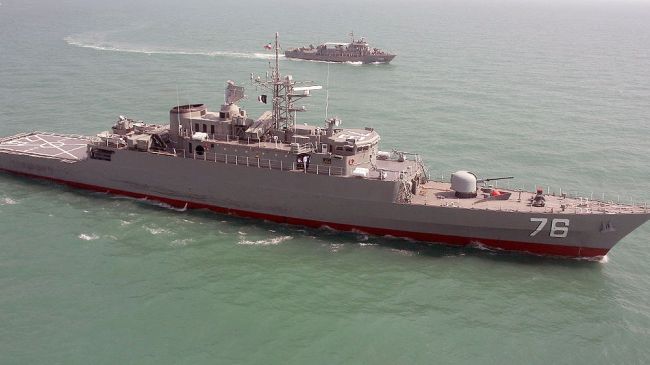 An Iranian naval commander says the 18th fleet of Iran's Navy warships has docked at the Saudi port of Jeddah, stressing that such missions are meant to thwart the enemies' Iranophobia schemes.
Iran's Navy dispatched the fleet on an international mission to foil the enemies' Iranophobia plans and to display the Islamic Republic's goodwill for the establishment of sustainable peace and friendship in the region, Captain Khordad Hakimi told reporters on Sunday.
The fleet is on a mission to maintain the maritime routes for Iran in the international and strategic Bab-el-Mandeb Strait and demonstrate the country's defense prowess, he added.
Hakimi emphasized that Iran shows no hostility to other countries and stated that Tehran has managed to overcome challenges since the victory of the Islamic Revolution in 1979.
He hailed the production of the domestically-built Jamaran destroyer and said that the naval ship has succeeded in protecting Iran's interests in the Gulf of Aden despite the enemy's anti-Iran publicity campaigns.
Iran embarked on a self-sufficiency program in defense industries and launched numerous military projects since the victory of the Islamic Revolution 33 years ago.
The Iranian navy launched its first domestically-manufactured destroyer, Jamaran, in the waters of the Persian Gulf in February 2010.
The 1,420-ton destroyer is equipped with modern radar systems and electronic warfare capabilities. The vessel has also been equipped with torpedoes and modern naval cannons.