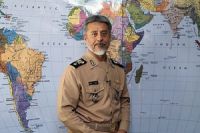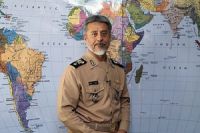 Visiting Iranian Navy Commander Rear Admiral Habibollah Sayyari in a meeting in Beijing with Chinese Defense Minister Chang Wanquan discussed ways to further broaden bilateral ties and cooperation between the two countries.
According to Fars news agency, during the meeting on Thursday, Sayyari termed his meeting with the Chinese defense minister as an opportunity for further enhancement of cooperation between naval and armed forces of Iran and China, and called for increased mutual cooperation with Beijing.
He expressed satisfaction with the growing ties between the two nations in different areas, noting that relations between naval forces of the two countries could prepare the ground for the development of all-out relations.
Wanquan, for his part, said that Iran and China enjoy mutual interests in all fields and that the visit to China by the Iranian navy commander could pave the way for further cooperation in new areas.
Sayyari arrived in China on Monday morning to confer with senior Chinese military officials on the expansion of Tehran-Beijing military relations.