Iran
Iran's Navy doctrine defensive in nature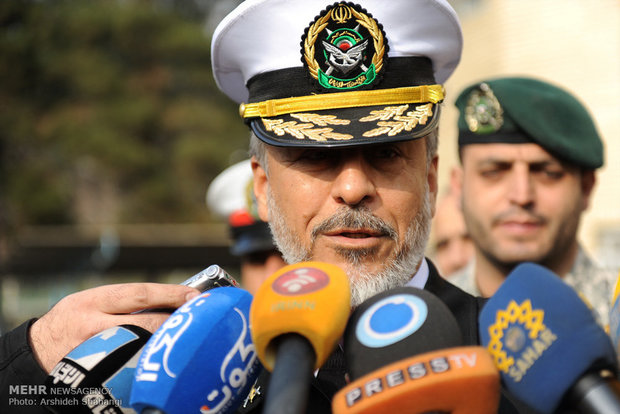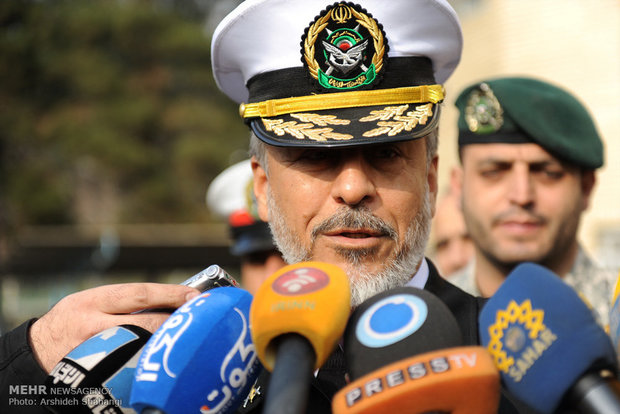 Iran's Navy commander Rear Admiral Habibollah Sayyari said Islamic Republic of Iran's doctrine is defensive, adding using electromagnetic waves helps immune vessels and submarines.
Sayyari made the remarks in the Fourth National Conference on Engineering Electromagnetics held by Imam Khomeini University of Maritime Sciences (IKUMS) and Iranian Scientific Society of Engineering Electromagnetics (ISSEEM) on Wednesday.
Iran is seeking defensive doctrine, Sayyari underlined, however, we should improve our invasive abilities, as well.
Sayyari underlined the need for electromagnetics since it gives the possibility of invasion against attacks.
Calling faith, courage and knowledge as the important features of Islamic militants, Sayyari said according to Leader's remarks, old knowledge is like a dull knife just unable to cut.
Stressing the importance of strengthening and upgrading science, Navy Commander said, "we should always maintain our weapons very sharp; it is necessary to wider our science; if we do not have power, deterrence does not make sense any more."
"We are after increasing our military and combat power by training forces and improving our knowledge with the help of new and modern technologies," Sayyari said.
Noting that the responsibility changes based on the region, requirements and mission, Sayyari said Navy's presence in the sea and operating sea war is considered a scientific act in need of updated knowledge.