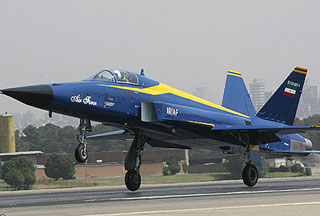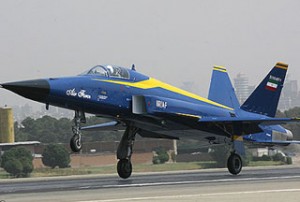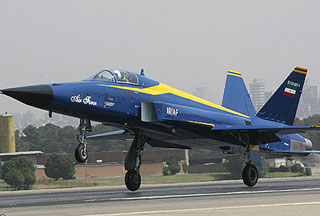 Iran's Navy has employed two home-made supersonic fighter jets named Saeqeh and two gunships named Tiztak in a bid to bolster its defense naval capabilities.
The fighter jets and gunships were officially launched on Saturday in a ceremony attended by Iran's Defense Minister Ahmad Vahidi and the Commander of the Iranian Army, Major General Ataollah Salehi.
The highly advanced Saeqeh (thunderbolt) fighter jet has been designed and built by experts of Iran's Defense Ministry, in cooperation with Iran's army, Vahidi said.
"Iran's defense doctrine is based on an effective deterrent. The Islamic Republic pursues no aim, but to establish sustainable peace and security in the region," he added.
Iran test flied the first generation of the home-manufactured Saeqeh fighter jets in September 2007.
The country moves to upgrade its national defense capabilities through home-made production.