Iran
Middle East
Technology
Iran's Navy Unveils New Achievements
In a ceremony on Saturday morning, Navy Commander Rear Admiral Khanzadi unveiled the three homegrown achievements at an exhibition in Tehran.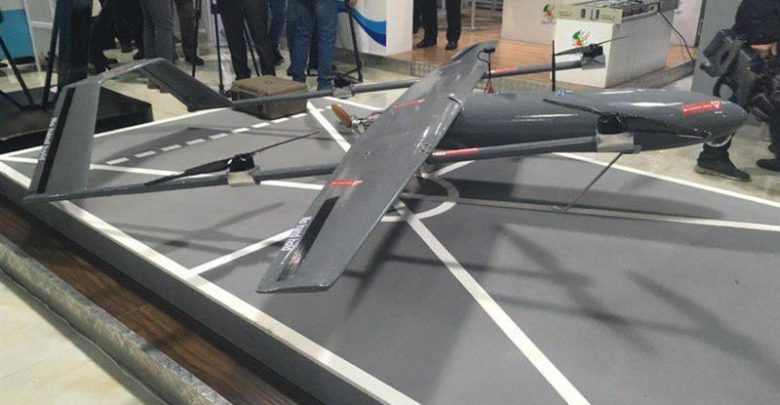 One of the products was a vertical takeoff and landing (VTOL) naval drone, dubbed Pelican-2.
Equipped with four motors for vertical movement and a powerful propeller, the drone can take off from the cruising warships for patrol and reconnaissance missions.
The Iranian drone can even land and float on water in an emergency.
The Navy has employed Pelican-2 on naval fleets in international waters.Another product unveiled at the exhibition was a homegrown Inertial Navigation System (INS) used for detection and navigation of submarines below the surface, where the conventional GPS system is not applicable.
The Iranian system, developed under the Soren project, has been manufactured with a special technology available to only a few countries.
The Navy also put on display a project on a subsurface-to-surface missile system for submarines.
The Jask-2 system includes a combination of missiles, torpedoes, fire-control and communication gear.In a recent interview with Tasnim, Rear Admiral Khanzadi had announced that the 4th generation of the Iranian Fateh-class submarine would be equipped with much more advanced technologies than the previous models.
Iranian military experts and technicians have in recent years made great headways in manufacturing a broad range of indigenous equipment, making the armed forces self-sufficient in the arms sphere.
In a meeting with Navy commanders in November 2018, Leader of the Islamic Revolution Ayatollah Seyed Ali Khamenei praised as "great and fabulous" the advances that Iranian military forces, the Navy in particular, have made since the victory of the Islamic Revolution in 1979, saying the Navy's success in bringing into service homegrown vessels such as the Sahand destroyer or Fateh and Qadir submarines heralds more progress day after day.