Iran
Iran's Oceangoing Vessel to Come into Operation in 2 Years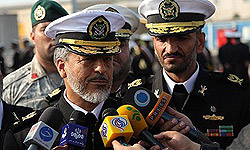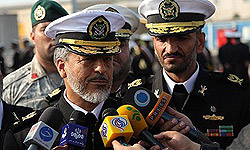 Iran's first home-made oceangoing vessel will launch operation in the next two years, Iranian Navy Commander Rear Admiral Habibollah Sayyari announced on Wednesday.
Speaking to FNA in Iran's Northern city of Sari on Wednesday, Sayyari announced that Iran will launch its first home-made oceangoing vessel in the next two years thanks to the efforts made by the Iranian National Institute for Oceanography (INIO).
He pointed to the significance of Iran's presence in seas, specially in regional waters, and added that the country's plans to expand its naval activities to the Antarctica in the next few years.
Earlier this month, Managing-Director of the INIO Vahid Chegini announced that Iran is due to build an oceangoing research vessel in the next six months.
Referring to Iran's advancements in the field of oceanography, he said that Iranian experts are now busy with designing, building and equipping an oceangoing research vessel " which will enjoy hi-tech research devices to be able to carry out research missions in seas and the oceans".
Chegini said that the building of the vessel will be completed by the end of spring.
In August, Iranian lawmakers discussed a bill which requires the government to build oceangoing ships equipped with special engine and fuel technology allowing the vessel to traverse thousands of miles without any need to refueling.