Economy
Iran's Oil Minister Rostam Qassemi Underscores Iran's Resolve to Develop Joint Oil Fields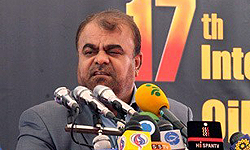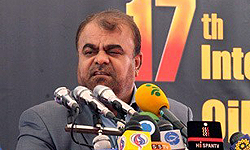 Iran's Oil Minister Rostam Qassemi stressed that development of joint oil and gas fields shared with the neighboring countries sets a priority for his ministry and the Iranian government.
Underlying development of joint oil fields with neighboring states, Qassemi said Iran must exploit South Pars oil field more than ever to utilize the capacity of joint oilfield to secure Iran's interests.
The oil minister said the ministry's policy is to make technical knowledge in oil industry localized, therefore Iranian constructors and manufactures must be more active than before in their professional careers quantitavely and qualitatively.
South Pars Gas Field as one of the biggest gas reserves in the world is located in the Persian Gulf waters shared by Iran and Qatar.
The Iranian part of the field covers an area approximately 3.700 square kilometers with in place gas reserves more than 14 trillion cubic meters which is equal to 8 percent of total gas reserves of the world and half of the country's discovered gas reserves.
The gas field has been divided into 24 phases of which development of the first 10 phases have been completed. Also a contract was signed with a domestic consortium in June 2010 for the development of 8 other phases, including phases 13, 14, 19, 20, 21 and 22 to 24 in a 35-month period while development of phases 15, 16, 17, 18, 12 and 11 are also underway.