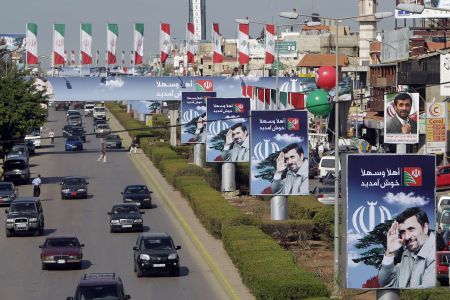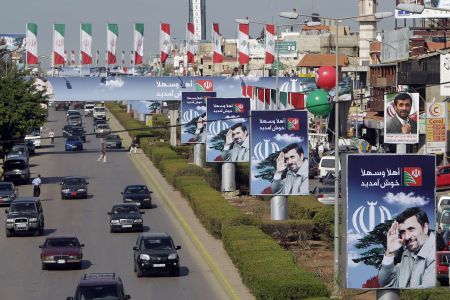 Iranian Ambassador to Lebanon Ghazanfar Roknabadi says President Mahmoud Ahmadinejad's visit to Lebanon poses no security concerns.
Roknabadi told IRNA on Tuesday that the Lebanese government is ready to host President Ahmadinejad, adding that there are no security concerns around his visit.
The Iranian envoy in Beirut made the remarks on the eve of Ahmadinejad's visit to Lebanon, the first of its kind since he first took office in 2005.
He further said "The enthusiasm of Lebanese people indicates the country's willingness to host President Ahmadinejad," adding that many Lebanese citizens sent letters to the embassy, asking Iran's president to travel to their country.
Roknabadi went on to say that a lot of Lebanese officials, political figures and institutions have called for extending Ahmadinejad's stay to Lebanon.
He also said it is expected that 10 cooperation agreements be signed between Iran and Lebanon during the visit.
Roknabadi had earlier said that the main aim of the Iranian president's visit to Lebanon is to strengthen Lebanese national unity.
Ahmadinejad is expected to meet with Lebanese President Michel Sleiman, Prime Minister Saad Hariri, Parliament Speaker Nabih Berri as well as the leaders of the Hezbollah resistance movement.
The Iranian chief executive is set to start his two-day visit to Lebanon on Wednesday. The long-awaited trip comes upon the official invitation of the Lebanese president. His tour will also include a visit to south Lebanon.
The visit triggered Israeli and US officials' objection as they have been pushing Lebanon to cancel the visit. Israeli Foreign Minister Avigdor Lieberman said earlier that Tel Aviv was "extremely worried" about the Iranian president's visit.