Iran
Iran's President Hassan Rouhani to open Int'l Quran Contest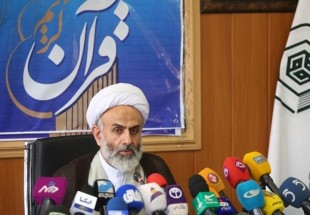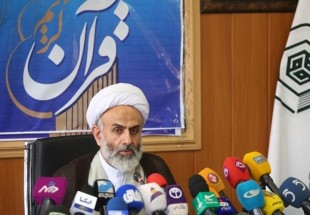 According to Hojat-ol-Islam Mohammadi, head of Iran's Awqaf and Charity Affairs Organization, coordination has been made with the presidential office so that the president will attend the ceremony on Wednesday.
The competition, whose motto is "One Book, One Ummah" will run until Tuesday, May 17.
Hojat-ol-Islam Mohammadi also said that 85 countries had applied for attending the contest and participation of 75 of them has been confirmed.
He said the 75 countries from the five continents of the world will send 130 Quran memorizers and reciters to the Quranic event.
Iran will be represented by Hamed Valizadeh in the category of recitation and Mojtaba Fard Fani in memorization, he noted.
The official added that 17 Quran experts from Iran and a number of other countries will form the competition's panel of judges.
As for the sideline programs, Hojat-ol-Islam Mohammadi said they will include mounting a Quranic exhibition, holding a conference to honor women Quran activists, as well as paying visits to historical and religious places, including the mausoleum of the late founder of the Islamic Republic of Iran, Imam Khomeini (RA).
The participants will also a have meeting with Supreme Leader of the Islamic Revolution Ayatollah Seyed Ali Khamenei, he went on to say.