China
Iran's President off to China to attend CICA summit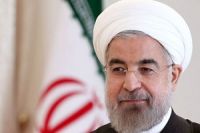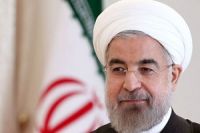 Iran's President Hassan Rouhani departed for China on Tuesday morning to attend the fourth summit of the Conference on Interaction and Confidence Building Measures in Asia (CICA) which is slated for Wednesday in the Chinese city of Shanghai.
According to IRNA, President Rouhani in this trip is accompanied by Foreign Minister Mohammad Javad Zarif, Vice-President Akbar Torkan, Head of the Presidential Office Mohammad Nahavandian, Minister of Roads and Rural Development Abbas Akhoundi, Oil Minister Bijan Namdar Zanganeh and President's special aide Hossein Fereydoun .
Rouhani is set to hold talks with a number of senior officials of different countries on the sideline of the summit.
Later on Wednesday, President Rouhani is to meet with China-residing Iranians as well as managers of Iranian companies in China.
CICA is an inter-governmental forum for enhancing cooperation towards promoting peace, security and stability in Asia.
These summits are held every four years while its ministerial meetings are conducted every two years.