Iran
Middle East
Yemen
Iran's Raesi Lauds Yemen's Fortitude against Aggression, Expresses Iran's Solidarity
Iranian President Ebrahim Raisi praised the Yemeni nation's perseverance against foreign military attacks over the past seven years, reaffirming the Islamic Republic's support for the Yemeni people in their struggle against aggression.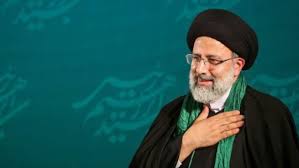 Al-Masirah reported on Wednesday that President of the Supreme Political Council of Yemen Mahdi Al-Mashat has received a letter from Raisi in response to a recent message in which the Yemeni official had congratulated the new Iranian president on his election.
In the letter, the Iranian president lauded the Yemeni nation for their struggle against the aggressors during the past seven years, expressing the Islamic Republic's solidarity with the people of Yemen in their battle against the brutal blockade and acts of aggression.
Raisi has also voiced his administration's willingness to boost cooperation with Yemen in all fields in such a way that the common interests of the two brotherly nations are fulfilled.
Yemen has been since March 25, 2015 under aggression by the Saudi-led coalition in a bid to restore power to fugitive president Abd Rabbu Mansour Hadi, who is Riyadh's ally. Tens of thousands of Yemenis have been killed or injured by Saudi-led airstrikes.
The Arab country has been also under harsh blockade b the coalition which includes in addition to the Kingdom, the UAE, Jordan, Bahrain, Kuwait, Egypt, Morocco and Sudan.