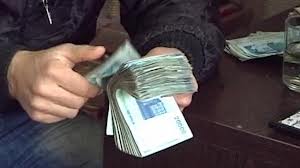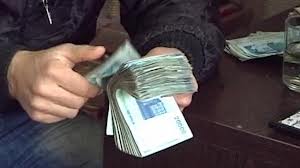 Iran's national currency, the rial, has strengthened against the greenback since Dr. Hassan Rohani emerged victorious in Iran's presidential election on June 14, Press TV reports.
According to media and dealers, Iranian currency was trading at around 30,000 for one dollar on Sunday morning compared to 35,000 a week before.
People that had come to the market to sell their dollars said they expected the price of all goods to decrease as foreign currency depreciates against the rial and Iranian money gains strength.
"As we are speaking, there are 29,900 rials to the dollar. The price has come down because people are selling their dollars, the dollars that they have bought for investment before," economic expert Hamed Afzali told Press TV.
"We expect that the dollar will drop to 10,000 rials, but the government should make sure that the price of other goods decreases with the dollar," a currency dealer said.
Another dealer said, "The price of the dollar should decrease a lot more, it is not 30,000 rials. I believe each dollar should be around 12,000 to 15,000 rials. If the price of the dollar decreases and stabilizes, the market would be stable and would be a lot better for businesses."
"I think the price of the dollar would decrease even more if President-elect Rohani strengthens ties with the West and some of the sanctions are removed," he added.
Rohani emerged victorious in the presidential election of June 14, which was marked by a high voter turnout, winning 50.7 percent of a total of 36,704,156 ballots counted.
During his first press conference on June 17, Rohani said Iran would seek to have the sanctions against it eased and build better relations with the world.
The United States, the Israeli regime and their European allies have repeatedly accused Iran of pursuing non-civilian objectives in its nuclear energy program.
Over the false allegation, Washington and the European Union have imposed a series of illegal unilateral sanctions against the Islamic Republic's oil and financial sectors.
Iran rejects the allegation over its nuclear energy program and argues that as a signatory to the Non-Proliferation Treaty and a member of the International Atomic Energy Agency, it is entitled to develop nuclear technology for peaceful purposes.