Iran
Iran's Rouhani urges serious fight against terrorism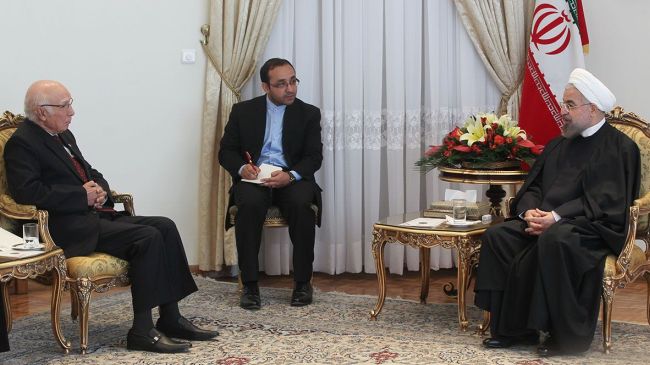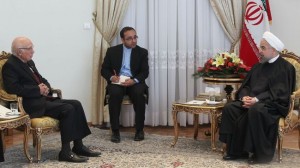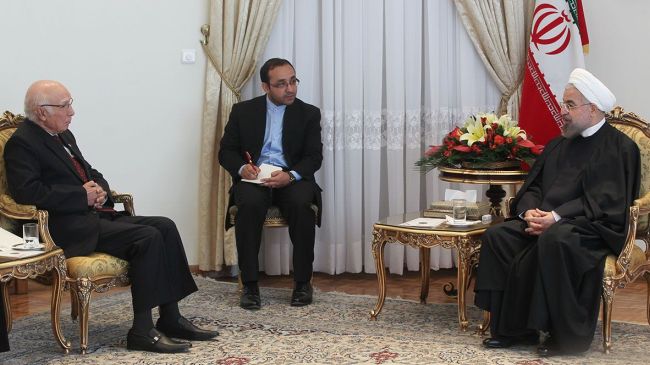 Iran's President Hassan Rouhani says terrorism is a "great danger" to the entire Middle East, urging all regional countries to make serious efforts to counter terrorism and establish peace and stability.
In a Monday meeting with Sartaj Aziz, the Pakistani Prime Minister Nawaz Sharif's Adviser on National Security and Foreign Affairs, in Tehran, the president called for the adoption of necessary strategies to allay concerns about security along the Iran-Pakistan border.
"The Islamic Republic of Iran regards Pakistan's security and peace [as being] in line with its own peace and security," Rouhani said.
He added that Tehran and Islamabad enjoy great capacities to strengthen economic cooperation and emphasized that Iran seeks to establish cordial relations with all its neighboring countries.
"Interaction between the two countries' officials can certainly create new conditions for the expansion of all-out Tehran-Islamabad relations," the Iranian president pointed out.
Aziz said Iran and Pakistan should develop mechanisms to improve trade and economic cooperation.
Pakistan is concerned about sectarian conflicts in the world and calls for dialog to resolve such conflicts, he added.
He also submitted the Pakistani prime minister's written message to President Rouhani.