Asia-Pacific
Iran's Top Commander Felicitates N. Korea on Successful Missile Launch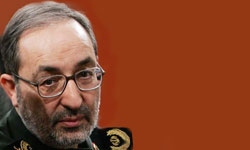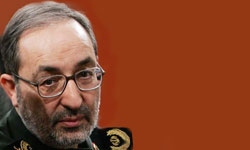 A senior Iranian military commander congratulated The Democratic People's Republic of Korea (DPRK) on its successful launch of a long-range satellite-carrier rocket.
Speaking to FNA, Deputy Chief of Staff of the Iranian Armed Forces for Basij and Defense Culture Brigadier General Massoud Jazzayeri felicitated the North Korean nation and government on their successful missile launch.
"History has shown that independent states can rapidly move on the path of progress and self-sufficiency in scientific and technological fields through self-belief if they resist and persist (in their efforts)," he said, adding that hegemonic states like the US lack the ability to hinder the growth of such independent countries.
North Koea said Wednesday it successfully fired off a long-range rocket mounted with a satellite, defying expectations that technical problems might delay or even call off the mission that has drawn international attention.
"The second version of satellite Kwangmyongsong-3 successfully lifted off from the Sohae Space Center by carrier rocket Unha-3 on Wednesday," the DPRK's official Korean Central News Agency said, adding the satellite entered orbit.
The launch was the DPRK's second bid of the year and its fifth attempt since 1998 to launch a long-range rocket that Washington and its key Asian allies say is a disguised ballistic missile test and a violation of UN resolutions.
Pyongyang, whose previous mission in April ended in failure, has countered that the satellite is for peaceful scientific purposes only and that it would abide by international regulations.
South Korea's defense ministry said the first stage of the rocket fell in the Yellow Sea off Byeonsan-bando in South Korea's North Jeolla Province. The Japanese government also said the rocket passed the Southern island chain of Okinawa at around 10:01 am local time and fell in waters off the Philippines shortly afterwards.
The move came after Seoul authorities said the DPRK seemed to have removed the rocket from the launch pad in an apparent attempt to fix technical problems Pyongyang cited when it extended the launch window by one week until Dec 29.
South Korean President Lee Myung-bak convened an emergency security meeting immediately after the launch, and intelligence authorities of Seoul are reportedly in consultations with their US and Japanese counterparts to track the rocket.
The launch came before the first anniversary of the Dec 17 death of former top DPRK leader Kim Jong Il and as crucial elections fast approach in South Korea and Japan.
Earlier this week, media outlets tried to link North Korea's efforts to Iran by claiming that a group of Iranian missile experts were in North Korea offering technical assistance with a planned long-range rocket launch.
The Iranians were invited after Pyongyang's last rocket launch in April ended in failure, the Chosun Ilbo newspaper said, citing a Seoul government official.
Also earlier this month, Japan's Kyodo news agency, too, quoted a western diplomatic source as saying Iran had stationed defense staff in North Korea since October to strengthen cooperation in missile and nuclear development.
In reply, Iranian Foreign Ministry Spokesman Ramin Mehman-Parast categorically denied the media reports about cooperation between Iran and North Korea in missile and nuclear fields.
Speaking to reporters in his weekly press conference here in Tehran on Tuesday, Mehman-Parast said the media reports recently released about alleged missile and nuclear cooperation between Tehran and Pyongyang are "baseless".