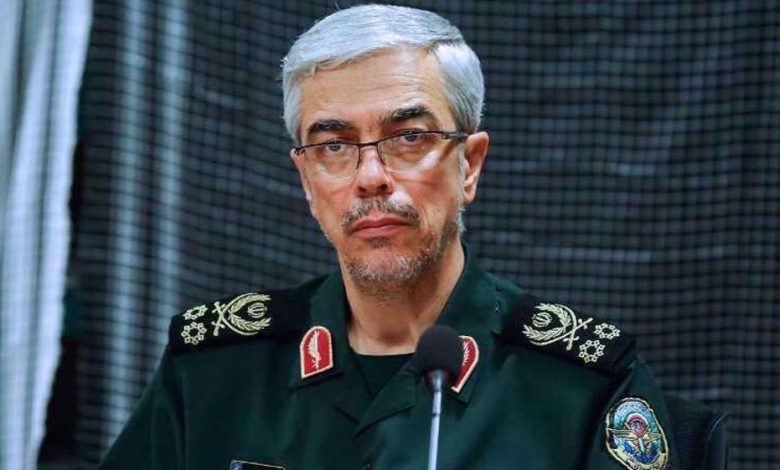 The chairman of the Chiefs of Staff of the Iranian Armed Forces says the Palestinian intifada (uprising) is more prepared than ever before to uproot the Israeli occupiers with support from the resistance front and the Islamic world.
"We warn the Zionist regime, which has recently suffered the bitter and deadly blows of the resistance front and the powerful Palestinian intifada, … that the [current] intifada, which has evolved from 'stone' [throwing] to 'rocket' [launching] and is on the verge of 'deterrence', is readier than ever to uproot the occupiers with the help of the resistance front and the Islamic Ummah," Major General Mohammad Baqeri said on Wednesday.
He made the remarks in a Wednesday message to mark the upcoming International Quds Day, the last Friday of the holy Muslim fasting month of Ramadan, which was designated by the late founder of Iran's Islamic Revolution Ayatollah Khomeini in 1979 to express support for and solidarity with the people of Palestine in the face of Israeli aggression.
Baqeri said that Quds Day was a big test to prove support for the oppressed Palestinian nation and disavowal from the oppressors incarnate that is the "criminal America and usurper Israel."
A durable legacy and a strategic initiative by Imam Khomeini, Baqeri said, Quds Day has been regarded as "one of the most important and influential events in the course of resistance and fight of the Muslim and oppressed people of Palestine against oppression, crime and occupation."
The event "has managed to form the global anti-Zionist movement and an awakening front in the regional and international arena through mobilizing and unifying power in the Islamic world," he added.