Iran
Iran's Top Nuclear Negotiator Hails Leader's Backing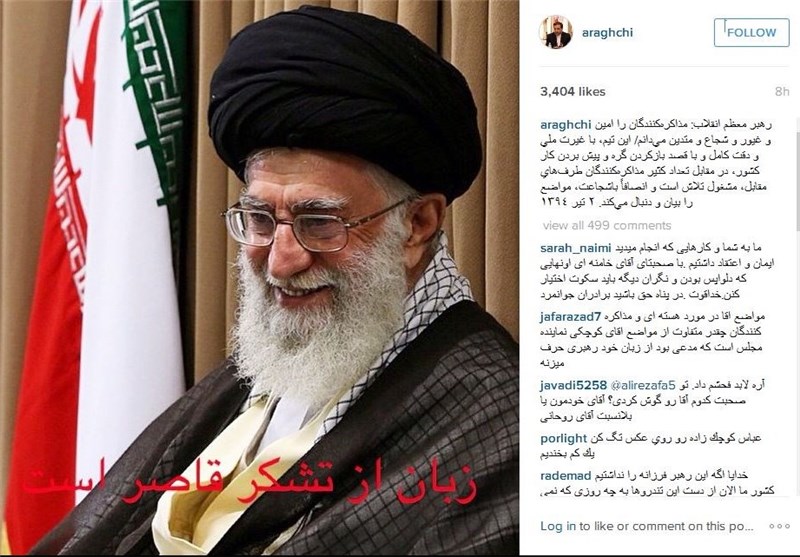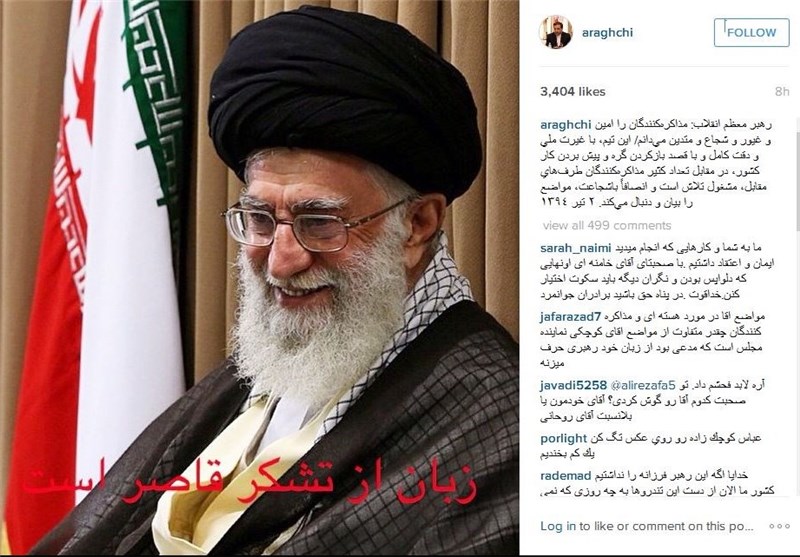 A senior member of the Iranian team of negotiators engaged in talks with world powers over Tehran's nuclear energy program appreciated the Supreme Leader of the Islamic Revolution Ayatollah Seyed Ali Khamenei's support for the team.
Abbas Araqchi, also a deputy foreign minister, posted a photo of Imam Khamenei on his Instagram page captioned 'words fail to express gratitude'.
The top diplomat made a reference to Ayatollah Khamenei's Tuesday speech in which the Leader backed the team of negotiators and praised their efforts in the nuclear talks.
Speaking in a gathering of senior Iranian officials in Tehran on Tuesday evening, Ayatollah Khamenei praised the country's nuclear negotiators for their "trustworthiness, courage and piety".
"This team is making efforts in the face of a large number of negotiators of the other sides with national dignity, full vigilance and with the aim of untying the knot and advancing the country's affairs," the Leader said of the negotiators.
An experienced team of diplomats from Iran's foreign ministry, along with nuclear and juridical experts, are in talks with the Group 5+1 (Russia, China, the US, Britain, France and Germany), to hammer out a lasting accord that would end more than a decade of impasse over Tehran's civilian nuclear program.
On April 2, Iran and the Group 5+1 (also known as the P5+1 or E3+3) reached a framework nuclear agreement in Lausanne, Switzerland, with both sides committed to push for a final deal until the end of June.