Asia-Pacific
India
Iran
Middle East
Iran's Top Security Official, India's FM Meet in Tehran
India's Minister of External Affairs Subrahmanyam Jaishankar met with Secretary of Iran's Supreme National Security Council (SNSC) Ali Shamkhani in Tehran on Monday.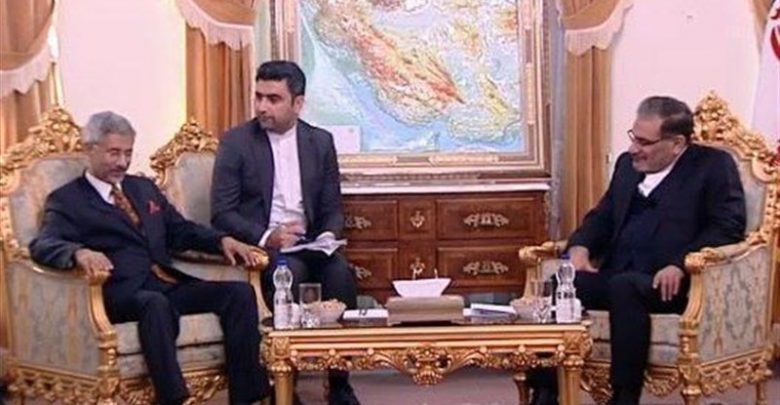 The senior Indian diplomat, who is in Iran for a session of the Joint Commission of Iran-India Economic Cooperation, held talks with Shamkhani on a range of issues at the meeting.
Jaishankar had already held a meeting with his Iranian counterpart Mohammad Javad Zarif on Sunday.
Jaishankar and Zarif also co-chaired the 19th meeting of Joint Commission of Economic Cooperation, which was attended by the representatives of the Iranian and Indian ministries, the political, economic, trade and banking institutions, and the organizations engaged in transportation and shipping industry.
At the conclusion of Sunday's meeting, the chairpersons of the Joint Commission of Economic Cooperation signed documents of the agreements reached in the session.
The Indian foreign minister's trip to Iran came after a senior Trump administration official announced that Washington has provided a rare exemption to India from sanctions on the Chabahar port in Iran as it recognizes that the strategic project is a lifeline for war-torn Afghanistan to get humanitarian supplies from India.
Chabahar is a port city on the east coast of the Sea of Oman. It is strategically crucial as it gives access route to landlocked Afghanistan. Chabahar port, which is surrounded by a free trade zone, is vital particularly since Pakistan does not allow transit facility from India to Afghanistan.