Iran
Iran's Top Security Official Warns Israel against More Destabilizing Attempts in Syria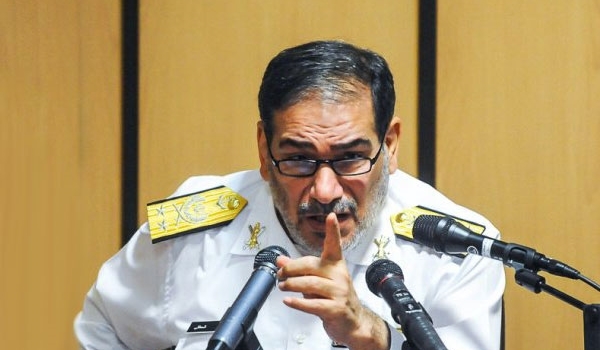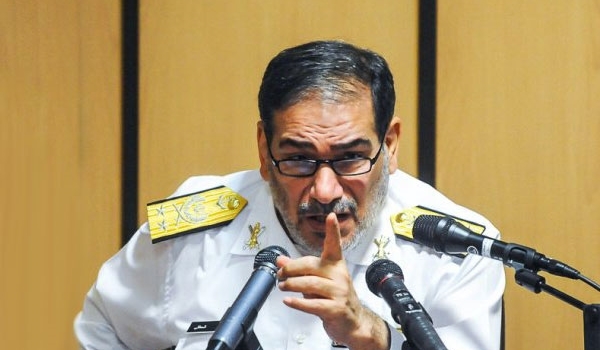 Secretary of Iran's Supreme National Security Council (SNSC) Ali Shamkhani warned Israel to stop destabilizing acts in Syria or face reactions which will make the regime regret.
"The Zionist regime is after continued crisis in Syria and has adopted certain measures to support the terrorist groups directly and target the Syrian army and those forces who confront terrorism," Shamkhani said in a meeting with Secretary of the Security Council of Russia Nikolai Patrushev in Tehran on Thursday.
Israel "will face reactions which will make it regret" if it continues such acts, he warned.
Elsewhere, Shamkhani said that the unilateral approach and attempts to weaken the international organizations by the US administration is a threat to the world security and economy.
He added that collaborations between Iran and Russia to fight terrorism was a success, and emphasized the necessity of exchange of ideas on regional and international issues.
"Logical policies of the two countries in expansion of collaboration and balancing the exchangeable capacities in politics, economy and security have had a decisive role in managing regional crises," Shamkhani said.
The US use of sanctions against Iran, Russia and China is due to frustration over progress, growth and power of these countries, he underlined.
The Syrian army forces have on different occasions discovered Israeli weapons in Syria.
In a relevant development last moth, they carried out mop-up operations in Quneitra province, discovering a large volume of Israeli and American weapons, ammunition and military equipment of the pro-militants White Helmets in terrorists' positions.
The army soldiers found a large volume of arms and ammunition and military equipment in terrorists' positions in several villages and farms near the newly-freed city of Quneitra.
Western arms, American missiles, sniper rifles, machineguns, and food parcels made and supplied by Israel and some pro-militants Arab countries and military equipment of the White Helmet Organization were found in terrorists' positions.
Also in the same month, the army continued its operation in Southwestern Dara'a and managed to capture more ISIL-held regions, discovering a large volume of equipment of the pro-militant White Helmets Organization, including American and Israeli aid, at terrorists' positions.
The army's engineering units carried out a mop-up operation near the town of al-Shajareh in Hawz Yarmouk, finding a large volume of equipment of the White Helmets Organization at ISIL's positions.
The army soldiers further found Israeli and American aid packages of food stuff at the ISIL's hideouts and positions.
In the meantime, field sources said that the army men drove ISIL out of the village of al-Arezah near the Israeli-occupied Golan.