Iran
Iran's UN Envoy Asks for Members' Practical Support for NAM Decisions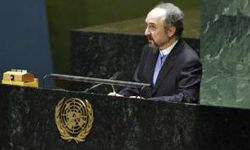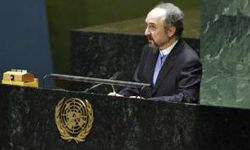 Iran's Ambassador to the United Nations Mohammad Khazayee called on those members of the Non-Aligned Movement which are also a member of the UN Security Council to take practical steps to support the decisions made by the NAM.
"The practicability of the NAM states' decisions depends on the firm resolve and support of the UN member states at the Security Council," Khazayee said, addressing the inauguration ceremony of NAM's experts meeting here in Tehran on Sunday.
He also underlined Tehran's commitment to NAM's principles, adding that Iran will make its utmost efforts to materialize the decisions taken by the Movement.
Senior experts and deputy foreign ministers from the NAM member states started a meeting here in the Iranian capital on Sunday.
The meeting will be held at the International Conference Hall of the Islamic Republic of Iran's Broadcasting (IRIB) for two days (August 26-27).
The meeting will draw up the agenda for the 16th heads-of-state summit meeting of the bloc to be held in the Iranian capital on Thursday.
The experts meeting will be followed by the NAM's foreign ministers meeting on August 28-29. The heads-of-state summit of the bloc has been arranged for the two following days.
Iran assumed the rotating presidency of the movement from Egypt for three years during the Sunday meeting.