Middle East
Saudi Arabia
Syria
Iran's UN Envoy: Saudi Wahhabi Ideology Inspiration for Notorious Terrorist Groups
Iran's Permanent Envoy to the UN Majid Takht Ravanchi dismissed Riyadh's allegations against his country, saying that the Saudi Wahhabi ideology is the inspiration for most dangerous terrorist groups, including the ISIL and al-Qaeda.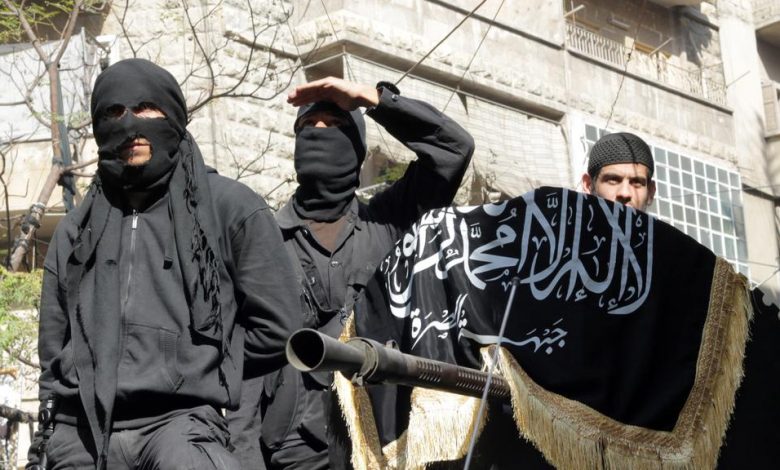 "It is well established that Saudi Arabia, as a source of instability in the region, was the main sponsor of Saddam in his eight-year aggression against Iran, during which it has committed numerous crimes, including the use of chemical weapons against Iranian and Iraqi civilians," Takht Ravanchi said on Thursday, referring to Saudi King Salman's statement to the 75th UN General Assembly (UNGA) used to deliver a blistering attack against Iran, blaming the Islamic Republic for much of the Middle East's instability.
He further noted that Saudi Wahhabi ideology is the main inspiration for the most dangerous terrorist groups such as ISIL and al-Qaeda in the region and the country supports them financially with oil dollars.
Takht Ravanchi also maintained that another clear example of Saudi regional destabilization is the invasion of Yemen which resulted in the killing of women and children and the destruction of houses and hospitals in the country.
In relevant remarks on Wednesday, Iranian Foreign Ministry Spokesman Saeed Khatibzadeh said that the Saudis are engaging in such a blame game to "escape responsibility for their own war crimes against Yemeni women and children".
"The continuous military and political defeats in Yemen have sent Saudi Arabia into a state of delirium."
"As the birthplace and origin of the ideas of Takfiri terrorist groups and as the main financial and logistical supporter of terrorism in the region, Saudi Arabia has, for many years, been pursuing a policy of blame games and distorting the realities to escape accountability for its crimes," Khatibzadeh said.
"The Saudi regime's support for and alignment with the United States in keeping up the failed policy of 'maximum pressure' against Iran as well as [the kingdom's] attempts to expand relations with the occupying Zionist regime and [paying] billions of dollars in bribe money to others from the pockets of the people of the country, has not only failed to bring results for them, but has turned Saudi Arabia into a humiliated entity among the Arab states."
He also noted that the Islamic Republic, in line with its responsible regional approach, has repeatedly warned the world about "the Saudis' miscalculations — which have inflicted heavy costs on the region — and still stresses its principled policy of strengthening diplomatic and dialog-based processes in the region and developing relations with all its neighbors."