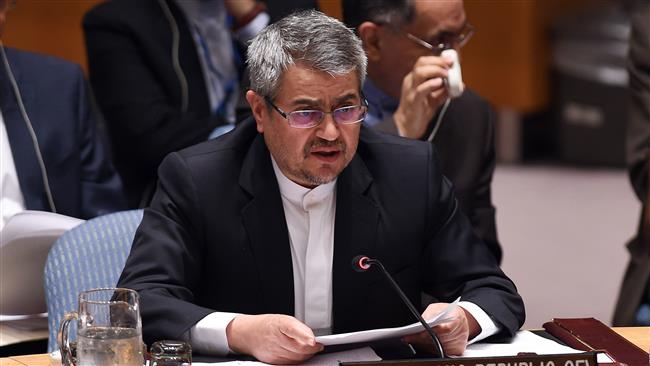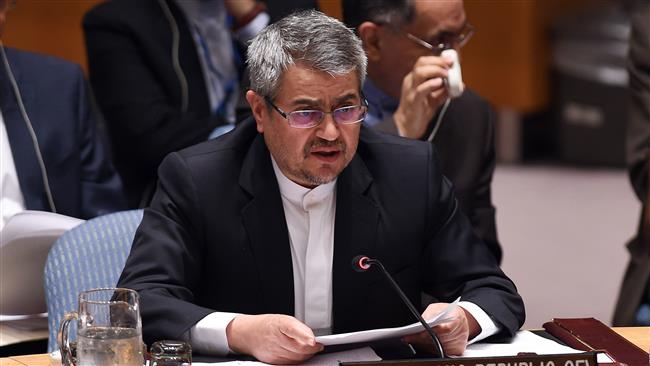 The Iranian ambassador and to the United Nations (UN) has called on the international community to take collective and coordinated measures to stop Israel's atrocities against Palestinians.
Gholam-Ali Khoshrou made the remarks in an address to a Tuesday meeting of the UN General Assembly on behalf of the Non-Aligned Movement (NAM).
The Iranian envoy reaffirmed NAM's unwavering solidarity with the Palestinian people and voiced the movement's support for the nation's inalienable right to determine their future and live in their own country.
Khoshrou described the situation of Palestinians in the occupied territories, including East al-Quds (Jerusalem), as regrettable and alarming, calling on the international community to immediately address Israeli violations of Palestinians' rights.
Iran's envoy added that "NAM strongly condemns all violent and provocative acts by this regime and Zionist extremists" at the al-Aqsa Mosque and calls on the international community to take united measures to compel the Tel Aviv regime to put an end to its "illegal and destructive measures."
Tensions have escalated across the occupied Palestinian territories in the past weeks over increasing attacks by Israeli settlers and Tel Aviv's imposition of restrictions on the entry of Palestinian worshipers into the al-Aqsa Mosque compound. More than 90 Palestinians have been killed in the clashes.
Palestinians see settler attacks on their properties and rising Israeli raids on the al-Aqsa Mosque in line with Tel Aviv's policy to change the demographic status of the compound.
The Iranian envoy also expressed NAM's deep concern over the "grave situation" of Palestinian refugees as well as the people in the blockaded Gaza Strip, stressing that the eight-year siege on the coastal enclave has inflicted heavy humanitarian and economic costs on the people there.
The Gaza Strip has been under Israeli siege since June 2007, which has resulted in a decline in the standard of living, unprecedented levels of unemployment and unrelenting poverty.