General
Human Rights
Iran
Middle East
Yemen
Iran's Zarif calls for end of Yemen siege in meeting with chief Ansarullah negotiator
Iranian Foreign Minister Mohammad Javad Zarif has expressed regret over the conditions facing Yemen as a result of the six-year war imposed on the country, calling for an end to the Saudi-led military aggression and the lifting of the siege on the impoverished nation.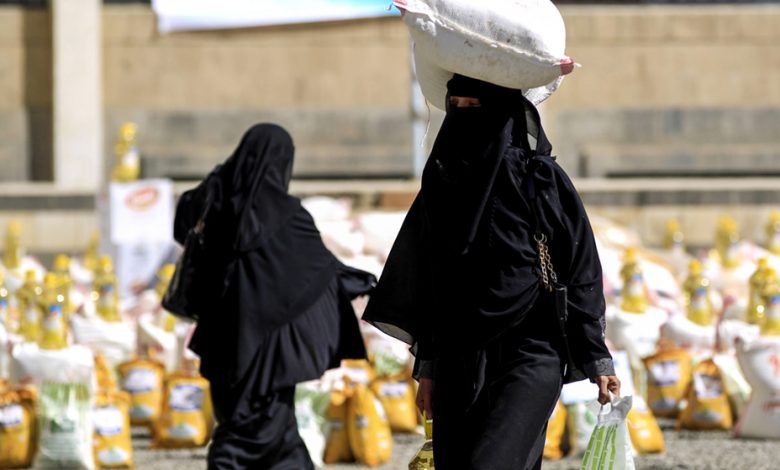 Zarif made the remarks in a meeting with Chief negotiator for Yemen's popular Ansarullah movement Mohammed Abdul-Salam in the Omani capital of Muscat on Wednesday.
He reaffirmed Iran's support for a political solution as the only way out of the ongoing conflict in Yemen, a ceasefire and intra-Yemeni talks.
During the meeting, Abdul Salam also praised Iran's support for the Yemeni people and briefed Zarif on the latest developments in the country.
Backed by its allies, Saudi Arabia invaded Yemen in March 2015 to reinstate a Riyadh-supported regime in the country.
Since then, several attempts at peace talks have failed to end the conflict.
Six years into the war, more than half of Yemen's population of 30 million now face varying levels of food insecurity, with three million children suffering from acute malnutrition.
Earlier this month, the spokesman for Yemen's Ansarullah movement said any call for an end to the years-long Saudi-led aggression is insincere as long as the crippling Saudi blockade against the country persists.  
"We do not consider any call for peace serious unless it includes the complete lifting of the blockade. However, we have not yet noticed any seriousness to stop the aggression," Mohammed Abdul-Salam said in a tweet on April 16.
"The calls for peace issued by some international bodies reveal a selective perception of peace by granting it to the countries of aggression and preventing it from Yemen, while peace is either for all or there is no peace," he added.
More than 100,000 lives have been lost since Saudi Arabia and its allies launched the war on Yemen, according to estimates by the US-based Armed Conflict Location and Event Data Project (ACLED), a nonprofit conflict-research organization.