Iran
Middle East
Iran's Zarif in Oman for talks on bilateral ties, regional issues after Qatar, Iraq visits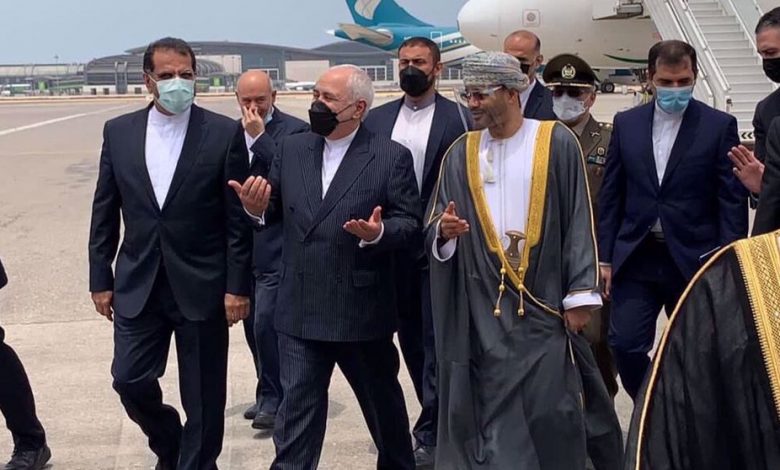 Iranian Foreign Minister Mohammad Javad Zarif has arrived in Oman, after his visits to Qatar and Iraq, to hold talks with the country's officials.
Zarif arrived in Muscat on Wednesday afternoon and was welcomed by his Omani counterpart, Sayyid Badr bin Hamad bin Hamood Al Busaidi and Iranian Ambassador Ali Najafi.
The top Iranian diplomat is set to sit down with senior Omani officials, including his counterpart, to hold consultations on bilateral and regional issues.
Iranian Foreign Ministry spokesman Saeed Khatibzadeh said the purpose of Zarif's visit to Oman is to hold talks on Tehran-Muscat relations and their cooperation on regional issues.
Prior to his visit to Oman, Zarif paid a visit to Qatar, where he met with Qatar's Emir Sheikh Tamim bin Hamad Al Thani and his Qatari counterpart Mohammed bin Abdulrahman bin Jassim Al Thani.
The Iranian foreign minister discussed the latest developments in Tehran-Doha relations in different fields during his Sunday meeting with Qatar's emir.
He also explained Iran's stance with regard to expanding its relations with regional countries.
In his one-day visit to Doha, Zarif also called intra-regional talks aimed at boosting stability in the region a vital necessity during a meeting with his Qatari counterpart, noting that the Islamic Republic's foreign policy approach is based on the expansion of relations with regional states.