Iran
Middle East
Yemen
Iran's Zarif, Yemeni Top Official Meet in Tehran
Iranian Foreign Minister Mohammad Javad Zarif and the spokesman for Yemen's Houthi Ansarullah movement, Mohammad Abdul-Salam, held talks in Tehran on a range of issues, including the latest efforts to help end the Saudi-led war on the Arabian Peninsula country.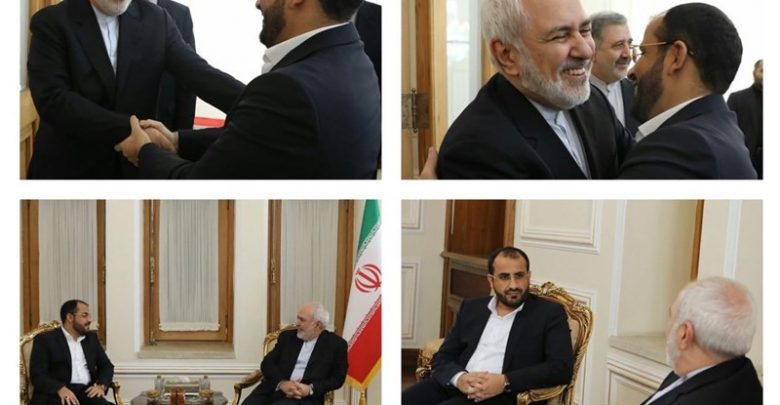 Speaking at the meeting held in Tehran on Saturday, Zarif expressed deep sorrow over the suffering of the Yemeni people and the Saudi blockade on the Country.
He further called for an immediate end to the killing of Yemeni civilians and the removal of the cruel blockade on them.
The Iranian top diplomat also described political solutions as the only way to resolve the Yemeni crisis, and voiced Tehran's support for Yemeni-Yemeni talks and its readiness to send humanitarian aid to Yemen.
Abdul-Salam, for his part, expressed his gratitude to the Islamic Republic and briefed Zarif on the latest developments in Yemen.
Yemen's defenseless people have been under massive attacks by the coalition for more than four years but Riyadh has reached none of its objectives in Yemen so far.
Since March 2015, Saudi Arabia and some of its Arab allies have been carrying out deadly airstrikes against the Houthi Ansarullah movement in an attempt to restore power to fugitive former President Abd Rabbuh Mansour Hadi, a close ally of Riyadh.
The Saudi war has impacted over seven million children in Yemen who now face a serious threat of famine, according to UNICEF figures. Over 6,000 children have either been killed or sustained serious injuries since 2015, UN children's agency said. The humanitarian situation in the country has also been exacerbated by outbreaks of cholera, polio, and measles.