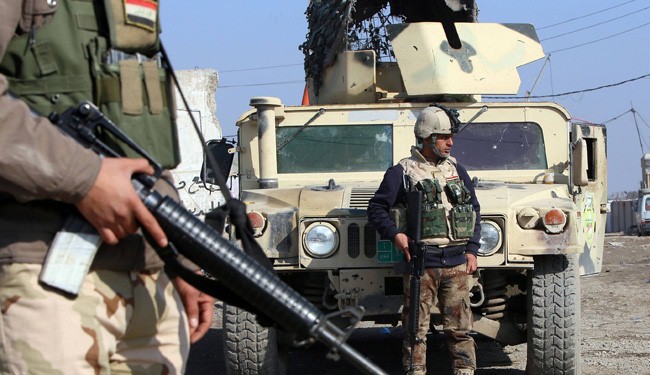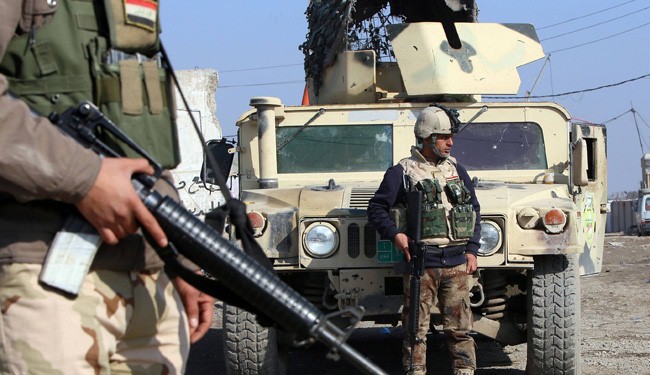 On Sunday, a security source in Anbar province announced, that a force of the border guards managed to repel an ISIS attack on a border station between Iraq and Saudi Arabia, indicating that the clashes resulted in killing two members of the terrorist organization and wounding four others.
The source said in an interview for IraqiNews.com, "Today, a force of the border guards was able to repel an ISIS attack on Anazh station on the Iraqi-Saudi border west of Ramadi," noting that, "Elements ISIL attacked the station after they drove off from the Ratba city."
The source added that, "Clashes continued for two consecutive hours," adding that, "It resulted in the death of two ISIS elements and the injury of four others, while a border guard was killed and two others were wounded."
Meanwhile Iraqi security forces have managed to repel attacks of the so-called Islamic State of Iraq and the Levant, or ISIL, Sunday in the al-Baghdadi district of the western province of Anbar, police said. "The Iraqi security forces, backed by tribal fighters and the Iraqi air forces managed to repel ISIL group's attack in al-Baghdadi district and killed 30 ISIL militants during the clashes," police chief of Hit district in Anbar, Colonel Salah al-Delimi told Anadolu Agency reports.
ISIL militants had attacked from two bridges in the northeastern side of the district. Also in Anbar, the Iraqi security forces managed to kill another 10 ISIL militants in the district of Haditha.
ISIL behind Assassinating Clerics in Basra: Police Commander
Basra Police Commander General, Faiysal al-Abadi, stated that the ISIL terrorists behind assassinating the clergymen in Basra.
He assured that the terrorists came from Mosul and conducted their crime in Basra, Iraqi News reports.
The Iranian foreign ministry on Sunday strongly deplored the assassination of three Sunni clerics in Iraq's Basra province. Late on Thursday, four unknown gunmen opened fire from a speeding car on the clerics' vehicle, claiming the lives of three Sunni scholars and injuring one.