Iraq
Iraq army urged to confront militants in Anbar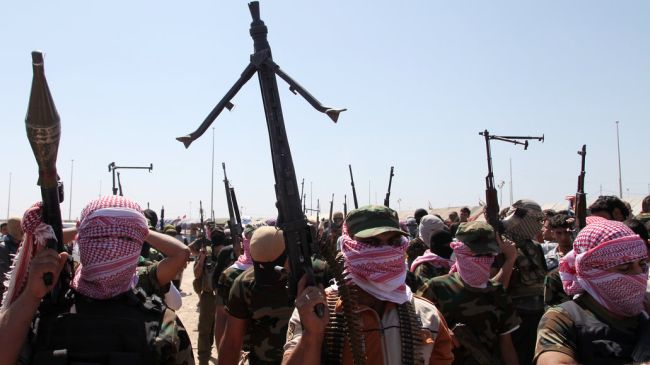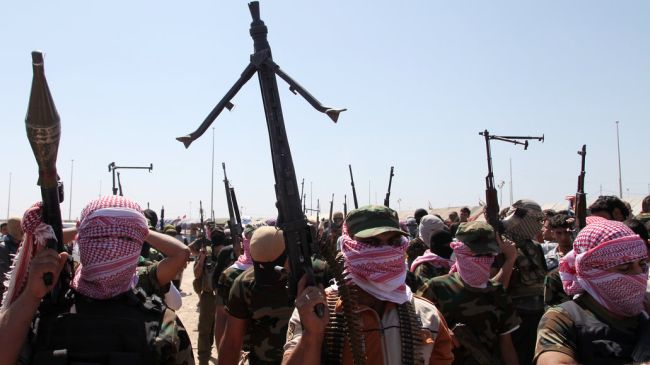 The governor of the Iraqi province of Anbar has called on the country's army to enter the restive towns of the western province to confront pro-al-Qaeda militants.
"We call on the general commander of the armed forces (Prime Minister Nouri al-Maliki) to order the army to enter the province's towns to keep order and restore stability," Provincial Governor Ahmed Khalaf al-Dalimi said on Wednesday.
Meanwhile, reports suggest people in the cities of Ramadi and Fallujah have called for the return of the army to confront the militants.
On Wednesday, Iraqi security forces entered sporadic clashes with the militants who burned four police stations in Ramadi.
Anbar province has been gripped by deadly violence since Monday after Iraqi police and army forces dismantled an anti-government protest camp in Ramadi which had become a breeding ground for the pro-al-Qaeda militants.
On Tuesday, Iraqi security officials said three gunmen and an Iraqi soldier were killed, while three other gunmen were wounded in the skirmishes which erupted in Ramadi.
Tuesday casualties came a day after a total of 13 people, including three policemen, were killed in clashes in the city on Monday.
Following clashes on Monday, forty-four members of the Iraqi parliament announced their resignation after security forces dismantled the protest camp located west of the capital, Baghdad.
The lawmakers' resignation was announced at a televised news conference during which they called for "the withdrawal of the army."
Iraq has been the scene of anti-government demonstrations since December 2012, when the bodyguards of then Finance Minister Rafa al-Essawi were arrested on terrorism-related charges.
The United Nations says at least 8,000 people have lost their lives in Iraq in 2013.