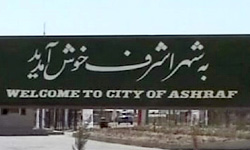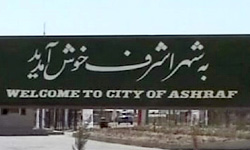 An Iraqi security source said that a cadaver had been found near Camp Ashraf, the former military headquarters of the Mojahedin-e Khalq Organization (MKO, also known as the MEK, NCR and PMOI) located some 100 kilometers West of the Iranian border.
According to the Habilian Association, an anonymous security source was quoted by Buratha news as saying that a shepherd found an unidentified decomposing corpse of a man near Camp Ashraf in Diyala province.
Blaming the terrorist group for the murder, the Iraqi security source called the act a criminal offense.
So far, over 3100 of MKO members have been transferred to their transient home in Camp Liberty. Although the Iraqi government's patience is wearing thin and has repeatedly insisted the expulsion of MKO members from its soil, the group's leadership seems more unwilling to allow the rank and files to be separated.
In late March, Albania offered to grant asylum to 210 MKO members in Iraq. But, the group's spokesperson has immediately turned down the offer. Instead, he asked for the resettlement of all the members in the US or their relocation back to Camp Ashraf. However, after some two months last week, 14 members of the terrorist group arrived in Albania.