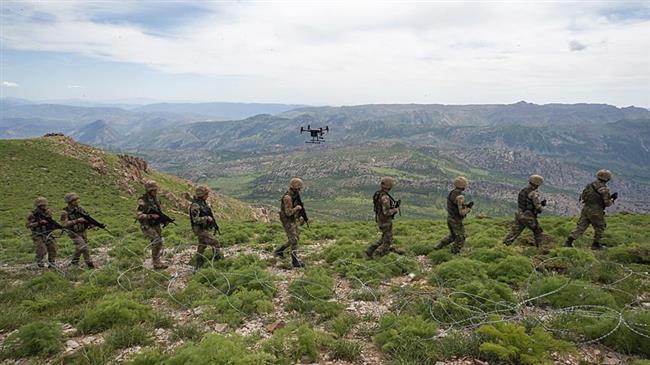 The head of the security and defense committee at the Iraqi parliament has condemned Ankara's ongoing cross-border operation in the country's semi-autonomous Kurdistan region, stating that Turkish forces are now deployed more than a dozen kilometers into the area.
"Iraq rejects transgression of its sovereignty or airstrikes within its territory by another state," Mohammad Reza Al Haider told the official Iraqi News Agency on Tuesday, calling on the Baghdad government to address such issues.
Haider noted that the bilateral agreement between Turkey and Iraq permits hot pursuits between five and seven kilometers from the border, but Ankara has exceeded the limit, and Turkish troops are now deployed along an area stretching some 15 kilometers (9.3 miles) south of the frontier.
"Iraq refuses to have an armed faction within its territories attacking a neighboring country, as it refuses attacks on its sovereignty from any other country," the senior legislator pointed out.
Back on July 2, Iraq threatened to cut off its trade ties with Turkey in protest at Turkish military's onslaught on the Arab country's territory.