Iraq
Iraq does not need foreign intervention: Hakim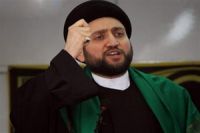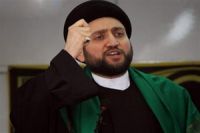 The head of the Islamic Supreme Council of Iraq has dismissed the US-led coalition's sincerity in its fight against the ISIL terrorists, saying Iraqis can defend their country on their own.
According to Press TV, Ammar al-Hakim said: "People of Iraq have the ability to liberate their homeland from the terrorists of ISIL and there is no need of foreign interference and international or American forces."
The Iraqi figure further said, "Some foreign politicians have talked about the necessity of foreign forces in Iraq to fight ISIL. This idea is dangerous and we warn against the secret goals behind it."
Hakim further called on the international community to assist "Iraqi forces who have been mobilized to face terrorism if they are really serious in their help."
He also said all Iraqi people should remain united in the face of terrorism which aims to sow the seeds of discord among them.
Hakim further described the ISIL Takfiri terrorist group as an enemy of the whole region and the world.