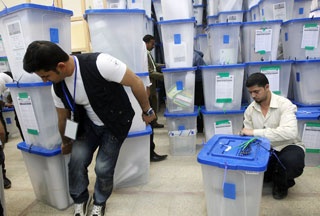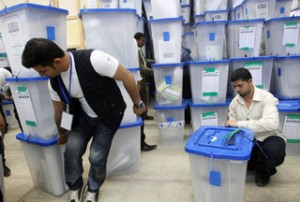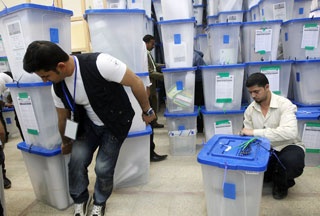 Iraq's electoral body says the 62.4 percent of the eligible 20 million voters cast their ballot in the Sunday elections, despite rains of mortar and rocket attacks.
Hamdiyah al-Husseini, a senior official with the Independent High Electoral Commission, announced the final figure at a Monday news conference in Baghdad, AFP reported.
Husseini also gave a percentage breakdown for each of Iraq's 18 provinces.
The turnout was particularly high in the country's autonomous northern Kurdish region, with 80 percent of voters in Dohuk casting ballots.
At least 38 people were killed and 110 others were wounded in and around Baghdad in the day of parliamentary elections.
The results are expected to be announced on Thursday.