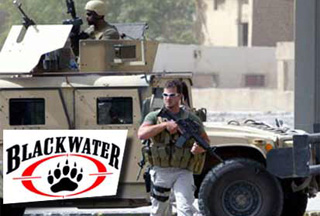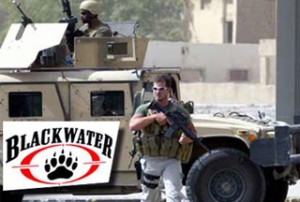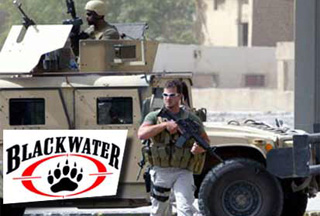 Iraq has ordered all former and current employees of a notorious US security firm, once known as Blackwater, to leave the country within a week.
The interior ministry said on Wednesday that all 250 contractors who once worked for Blackwater, (now known as Xe), has seven days to leave Iraq, the Associated Press reported on Wednesday.
According to the Interior Minister Jawad al-Bolani, all concerned parties were notified of the order three days ago.
Blackwater sparked outrage among Iraqis after a group of its members who were tasked to guard US diplomats in Iraq opened fire on civilians in Baghdad in September 2007, killing 17 people.
The case again caused controversy after a US District Court dropped all charges against the guards in last December, saying the defendants' constitutional rights had been violated.
The guards were charged with 17 counts of manslaughter, 20 counts of attempting to commit manslaughter and one count of the violation of US arms export regulations.
Following the acquittal, government spokesman Ali al-Dabbagh issued a warning to the firm's member asking them to immediately leave the country.
He said the government had "started to take necessary measures to bring Blackwater to justice."
Dabbagh said his government was no longer willing to host "any Blackwater member, even if they are working in other companies."