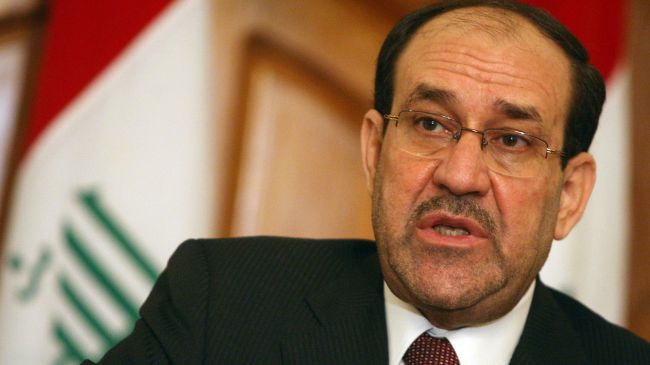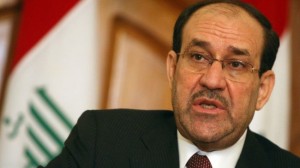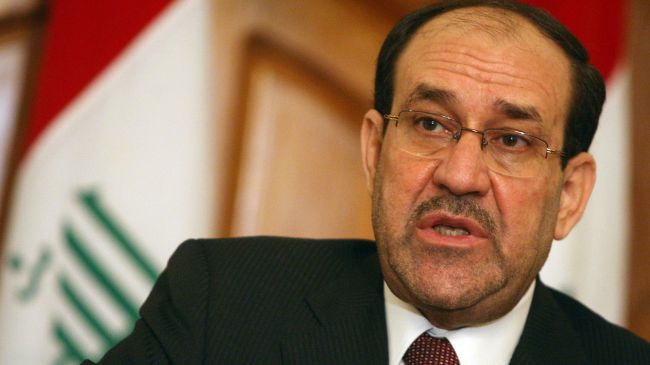 Iraq's Prime Minister Nouri al-Maliki says his country is facing a "war of genocide" amid ongoing bombings and shooting attacks carried out across the country.
"It has become clear… that Iraq is subjected to a war of genocide targeting all of its components," the Iraqi premier said in a press conference on Wednesday.
Maliki blamed the al-Qaeda militant group for killing thousands of people in Iraq, saying that the group is "destroying the houses of citizens and killing them, and blowing up government departments."
On Wednesday, gunmen killed six people in the northern city of Mosul. A roadside bomb explosion killed at least three people in the Ghazaliyah area of the capital, Baghdad, and four people died in another bomb attack in Madain, south of the capital.
An Iraqi policeman lost his life in a bomb attack in Baquba, the capital of Diyala Province, on the same day.
On October 22, nearly 20 police forces were killed and over two dozen others wounded in a bomb attack carried out near a police checkpoint in the town of Rutba, west of Baghdad. Three people also died in a separate bombing in the town.
No group claimed responsibility for the attacks, but such fatal assaults often bear the hallmarks of al-Qaeda-linked militants in Iraq, who the government says seek to destabilize the country.
According to figures compiled by the United Nations, a total of 1,057 people, including 928 civilians, were killed and another 2,326 were wounded in terrorist attacks throughout Iraq in July – the deadliest month since 2008.