Iraq
Iraq Foils ISIL Plots to Bomb Arbaeen Ceremony with 58 Military Vehicles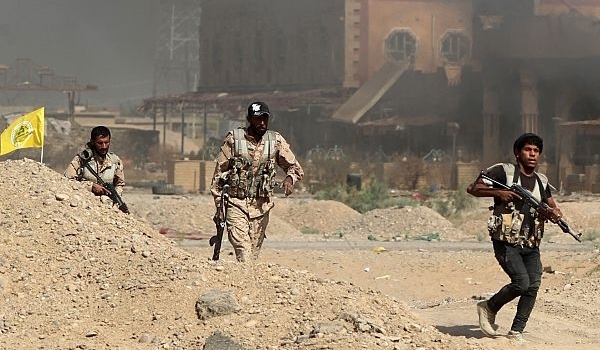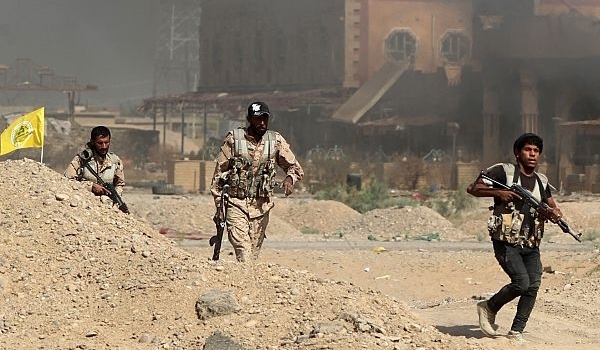 Iraq's popular forces defused a massive bombing plot by ISIL to strike Shiite pilgrims with 58 bomb-loaded military vehicles in Baghdad.
"The ISIL had prepared 58 bomb-laden armored vehicles for operations in Baghdad, but the resistance and popular forces prevented it from happening," Abu Ala al-Walayee, the secretary-general of Seyed al-Shohada brigades, said on Thursday.
"The ISIL had even specified the exact time for detonating the cars, but it failed," he added.
A military source said after Iraqi troops managed to earn success in discovering and defusing such plots by shooting to explode ISIL's suicide vehicles from a safe distance and before they could reach populated areas, the terrorist group has started using armored vehicles for its bombing operations.
Wednesday reports also said that Hezbollah Brigades killed five suicide bombers who sought to attack Arbaeen rallies.
Millions of Muslims in Iraq who rallied from the city of Najaf to the city of Karbala arrived in Karbala city on Wednesday to mark the Arbaeen.
Nearly 20 million of Muslims from across the world, including Iran, attended the 100-km rally, while hundreds of thousands more joined them on the way to Karbala and to the holy shrine of Imam Hossein (PBUH).
Observers believe the rally is unique in terms of quality and also the number of its participants. It started from the holy shrine of Imam Ali (PBUH) – the first Shiite Imam – and ends up in the holy shrine of Imam Hossein (PBUH).
Large numbers of different student and popular groups are still joining the rally.
In November, Shiite pilgrims of Iraq and other countries, including Iran, flocked into Karbala, some 100 km South of Baghdad, and into Kadhmiyah in Northern Baghdad to commemorate Ashoura, which marks the martyrdom of Imam Hossein (PBUH), grandson of Prophet Mohammad (PBUH) and the third Shiite Imam.
Imam Hossein (PBUH) was martyred in the 680 A.D. battle fought on the plains outside Karbala, a city in modern Iraq that's home to the Imam's holy shrine.
In the battle, Imam Hossein (PBUH) was decapitated and his body mutilated by Yazid's armies. All of Imam Hossein's male family members, relatives, friends, soldiers who all together formed a 72-member army were beheaded in an unequal war with a 30,000-strong army of the enemy in the desert of Karbala.
The occasion is the source of an enduring moral lesson for the Shiites.
Imam Hossein's martyrdom – recounted through a rich body of prose, poetry and song – remains an inspirational example of sacrifice to Shiites, who make up a majority of the Muslim population in Iran, Pakistan, Iraq and Bahrain.