Iraq
Middle East
Iraq forces hit ISIL terrorists in Tikrit, Fallujah, kill 90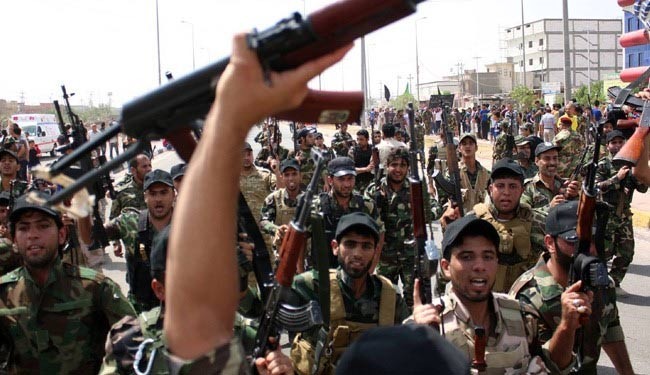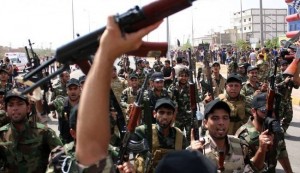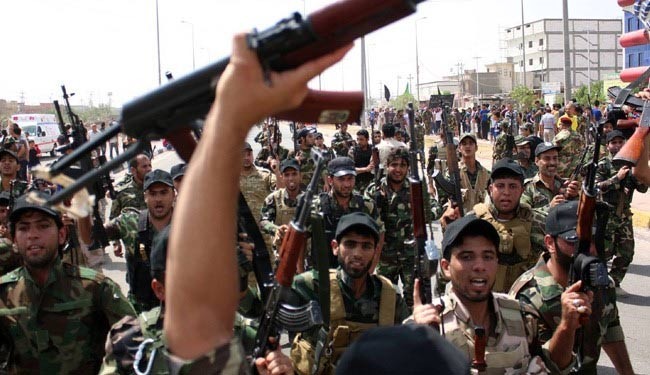 Iraqi forces have killed over 90 ISIL terrorists in military operations against the Takfiri terror group in cities of Tikrit and Fallujah north of the capital Baghdad and inflicting heavy losses on the insurgency.
Iraq's armed forces spokesman Qasim Ata announced on Sunday that the nation's security forces killed 42 ISIL terrorists and destroyed 13 vehicles during their Tikrit operation.
Reports say 50 al-Qaeda linked terrorists were also killed in Fallujah while trying to infiltrate into a military checkpoint.
Security forces say they have killed a senior ISIL commander in clashes near the strategic town of Tal Afar.
This is while the terrorists have reportedly tightened their grip on the town of Rutba. It is the fourth small town falling to foreign-backed Takfiri insurgents, after Qaim, Rawah and Anah.
The development comes as a military parade was held in Baghdad on Saturday in solidarity with the Iraqi army, which is engaged in heavy fighting against the ISIL terrorists. The parade was called by senior Iraqi cleric Muqtada al-Sadr.
The developments come against the backdrop of a savage offensive by the ISIL terrorists in Iraq.
Political commentators say Iraq has been targeted by US-trained Takfiri terrorists who will doubtlessly target the United States.
Earlier this week, Iraq's Prime Minister Nouri al-Maliki lashed out at the US regional ally Saudi Arabia for supporting the ISIL terrorists, who are perpetrating genocide against the Iraqi nation.
Riyadh's support for the ISIL makes the Saudi regime responsible for the "crimes that may qualify as genocide: the spilling of Iraqi blood, the destruction of Iraqi state institutions and historic and religious sites," Maliki said in a statement.