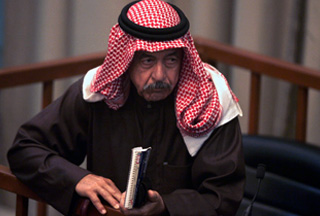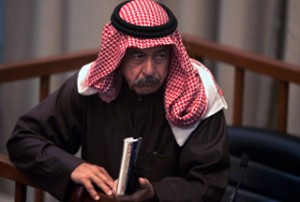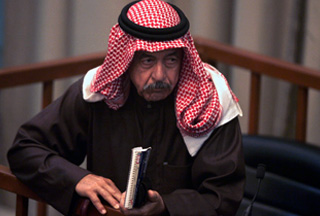 An Iraqi court has sentenced Saddam Hussein's cousin, widely known as 'Chemical Ali,' to death on genocide charges for the fourth time.
"The decision has been issued today, January 17, to sentence Ali Hassan al-Majeed, to death by hanging … for crimes against humanity," said Aref Abdul-Razzaq al-Shahin, the head of the court.
He was convicted of ordering the gassing of Kurds in the Iraqi town of Halabja, a brutal attack that killed an estimated 5,000 people in the northeast of the country, Reuters reported.
Three-quarters of the victims of the Halabja attack were women and children.
"This judgment is a victory for all Iraqis, humanity and the Kurds because Halabja is the biggest crime of modern times," said Majid Hamad Amin, Martyrs and Anfal Affairs in the Kurdish regional government.
Majeed was captured in August 2003, five months after the US-led invasion of Iraq. He was first sentenced to death in June 2007 for his role in a military campaign against ethnic Kurds, codenamed Anfal, that lasted from February to August of 1988.
In December 2008, he received another death sentence for war crimes committed during the 1991 Shia uprising in southern Iraq.
And in March last year, the Iraqi High Tribunal handed him a third death sentence over the 1999 murders of dozens of Shia civilians in the Sadr City district of Baghdad and in the central city of Najaf.