Iraq
Iraq Hunting ISIL's Suicide Vehicles Near Mosul with Kornet Missiles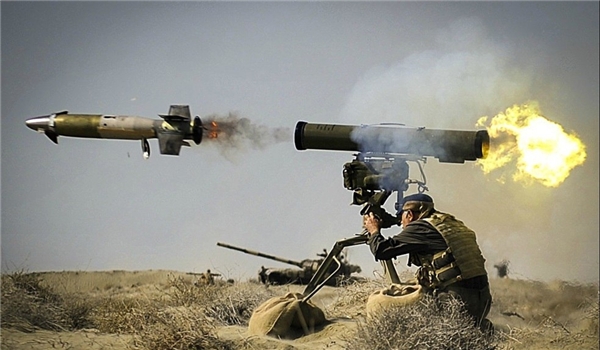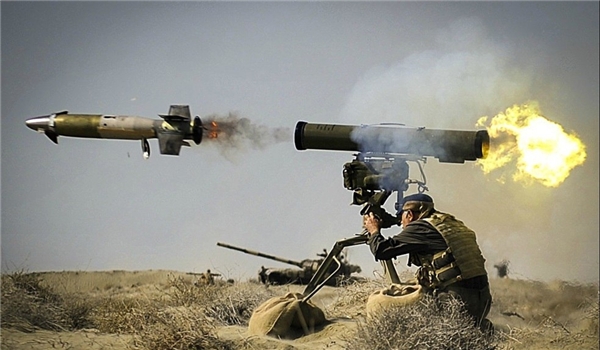 The Iraqi army is using Russian-made Kornet anti-tank missiles to destroy ISIL's bomb-laden vehicles near the city of Mosul in Nineveh province. [+VIDEO]
A video footage has recently surfaced on social media displaying the Iraqi army using Kornet missiles to get rid of the ISIL's bomb-laden vehicles which have blocked the Iraq forces' advances towards Mosul city.
Kornet is a Russian anti-tank guided missile (ATGM). It is intended for use against main battle tanks, but is not intended to fully replace previous systems, due to its high cost.
The Kornet missiles are capable of destroying tanks and also the airplanes flying at low altitudes.
In May, the media reports said that the Iraqi officials consulted the Russian officials to receive more Kornet missiles.
Earlier on Monday, a local official in Northern Iraq announced that the Iraqi forces were only five kilometers away from the city of Mosul, saying that there were signs of an uprising against the ISIL terrorists in the city.
"Iraqi forces are within the distance of five kilometers to Mosul  and as the number of ISIL militants are estimated between four thousand and eight thousand in the city of Mosul, then, they will show fierce resistance due to the symbolic importance of the city," Interior Minister of Iraq's Kurdistan region, Karim Sinjari said in a press statement.
Commander of the Iraq's Armed Forced, Prime Minister Haider al-Abadi announced on 17 October 2016, the launch of the battle to liberate the city of Mosul from the ISIL, while the ISIS is trying to tighten its grip on the city.