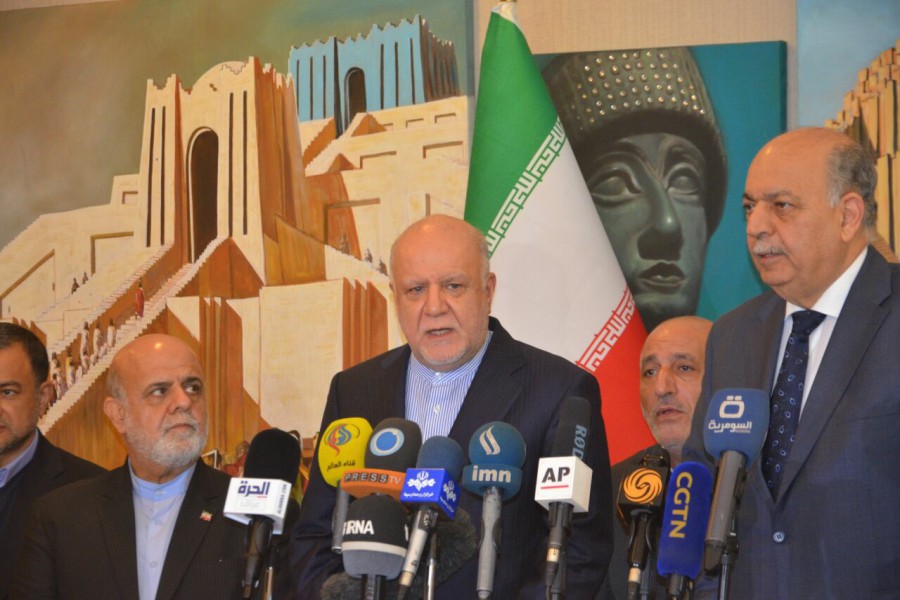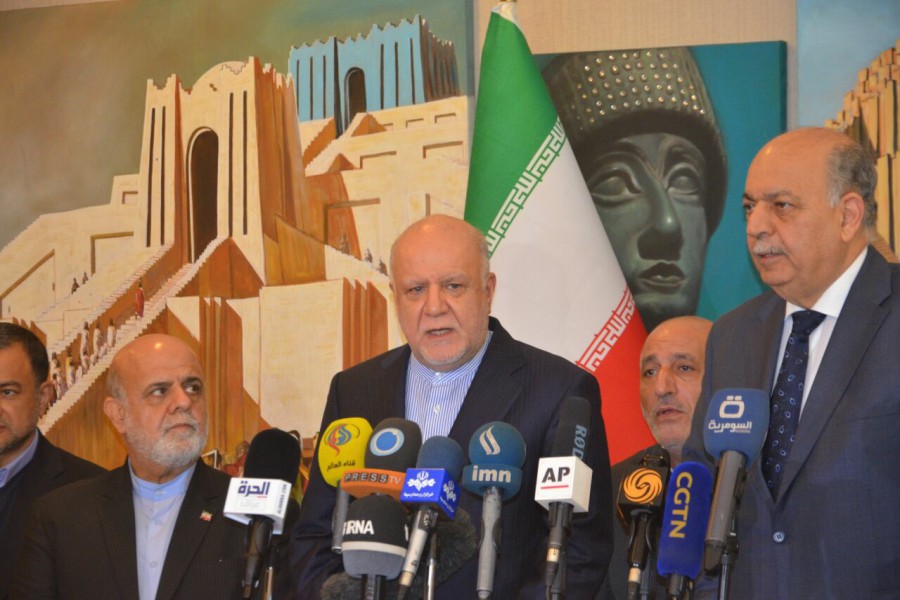 Iran and Iraq oil ministers emphasized on Thursday that the two countries intend to deepen cooperation between the two neighboring nations, including their energy ties.
The Iranian Oil Minister Bijan Zangeneh and his Iraqi counterpart Thamir Ghadhban held a joint press conference following their official talks in Baghdad.
Heading a delegation, Zangeneh arrived in Baghdad on Thursday morning.
The two ministers earlier today had discussed bilateral cooperation on energy.
Today talks were the follow-up of the discussions held on the sidelines of an OPEC meeting nearly one month ago that was aimed at exploring further grounds for bilateral cooperation, according to Ghadhban.
As to the joint oil fields, the Iraqi minister said that despite the studies underway, the two sides have not reached any specific agreement to extract oil from the joint fields.
He further said that the previous agreements would constitute the basis for cooperation while new agreements are also expected to be reached.
Meanwhile, the Iranian minister during the meeting discussed with his Iraqi counterpart bilateral and international relations between Tehran and Baghdad.
Zangeneh also said that Iran has enough reserves of gas to increase its experts to Iraq.
The Iranian gas export to Iraq stands at 15 million cubic meters a day that will increase to some 40 million cubic meters a day when all export plans are implemented.