Iraq
Iraq launches operation to clear western desert of remaining Daesh terrorists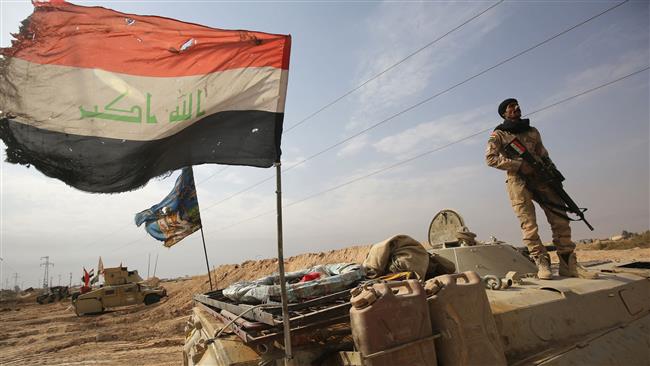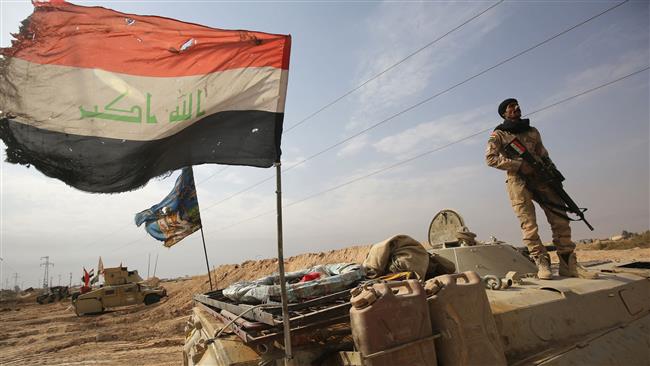 Iraqi forces have launched a mop-up operation to clear the western desert near Syria of the remaining Daesh terrorists, days after they fully liberated all the urban areas from the grip of the Takfiri outfit.
Iraqi forces backed by fighters from the Popular Mobilization Units, better known as Hashd al-Sha'abi, launched the campaign on Thursday against the militants hiding in a large strip of border land, Iraqi military officials said.
"The objective behind the operation is to prevent remaining Daesh groups from melting into the desert region and using it as a base for future attacks," Reuters quoted army colonel Salah Kareem as saying.
On Tuesday, Iraqi Prime Minister Haider al-Abadi said Daesh has been defeated from a military perspective but Baghdad will only declare final victory after the militants are purged from in the desert areas.
Abadi made the comments a few days following the collapse of the self pro-claimed caliphate of Daesh Takfiri terrorists in Iraq and Syria.
On Friday, Iraqi armed forces liberated the town of Rawa near the border with Syria, which was the last remaining town under Daesh's control, and raised the Iraqi flag over its buildings.
Two days later, Syrian army soldiers, backed by pro-government fighters from popular defense groups, fully liberated Bukamal, Daesh's last stronghold in Syria, which is a strategic city in the country's eastern province of Dayr al-Zawr on the border with Iraq.
The recapture of the two towns marked an end to Daesh's reign of terror, which started in 2014 with the group making vast territorial gains in a lightning offensive and establishing its self-proclaimed "caliphate" in Iraq's Mosul and Syria's Raqqa