Iraq
Iraq militants seize area near Baghdad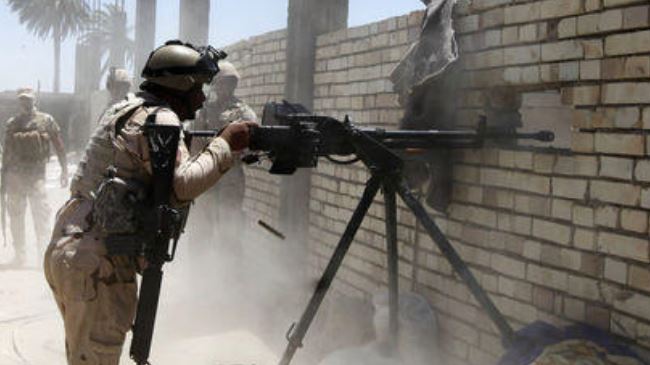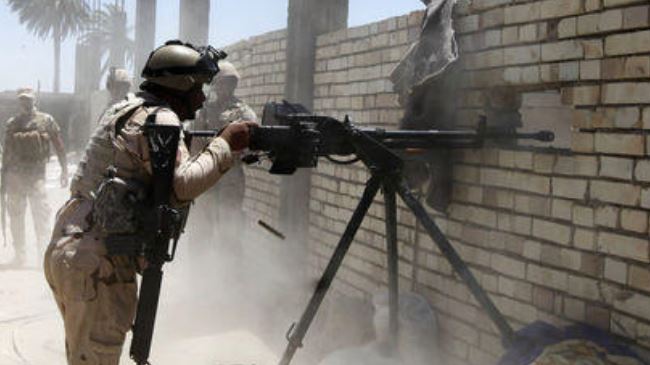 Takfiri militants in Iraq have taken control of part of the town of Dhuluiyah near Baghdad, as they pressed a fresh offensive against the Iraqi capital.
At least six people, including four policemen, were killed on Sunday when the militants attacked the town located just 80 kilometers north of Baghdad, local official Marwan Mitaab said.
The militants also bombed government buildings in the town, including a court and local council headquarters, Mitaab added.
According to a police colonel, the militants also exploded a bridge leading toward the neighboring town of Balad in an effort to prevent the arrival of reinforcements.
The crisis in Iraq escalated after Takfiri ISIL terrorists took control of Mosul on June 10, which was followed by the fall of Tikrit, located 140 kilometers (87 miles) northwest of the capital.
The ISIL has vowed to continue its raid toward Baghdad. Soldiers of the Iraqi army have been engaged in heavy fighting with the militants on different fronts and have so far been able to push back militants in several areas.