Iraq
Middle East
Iraq military discovers mass graves of 500 Daesh victims near Mosul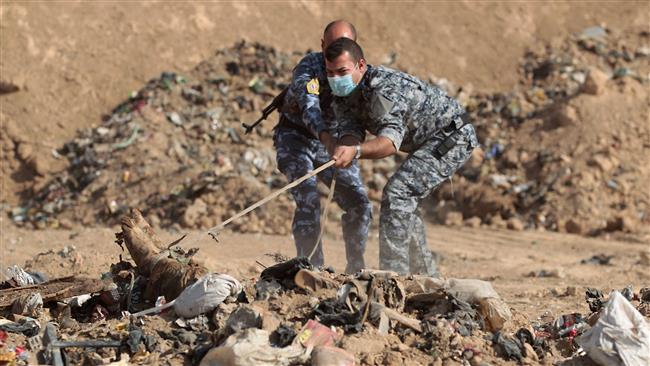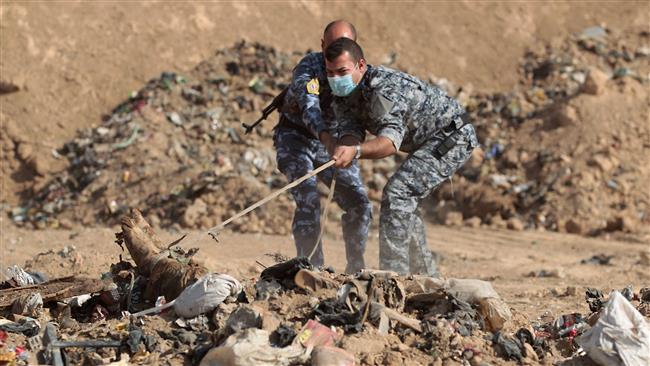 Iraqi military investigators say they have discovered mass graves of 500 people in the vicinity of a Daesh prison near the northern city of Mosul.
In a Friday statement, the Media Cell Security Investigation team said one grave near the Badoush Prison contained the bodies of 470 inmates killed by Daesh Takfiris, while a second grave contained the bodies of 30 other victims.
According to a security official who spoke on condition of anonymity, the majority of the victims were presumably Shias or from other minority groups in the city.
In March, Human Rights Watch (HRW) reported that the Daesh terrorist group had executed possibly hundreds of detainees in Mosul and buried them in a mass grave that could be the largest one discovered in the country so far.
Witnesses told the New York-based rights organization that the victims, including several members of Iraqi security forces, were executed between June 2014 and May or June 2015, with their bodies dumped in a sinkhole at a site in western Mosul.
Terrorists had also laid landmines and booby-traps in the mass grave in an attempt to "maximize harm to Iraqis," according to Lama Fakih, the HRW deputy Middle East director.
Iraqi forces took control of the site in mid-February 2017. The rights group visited the site on March 7 but was unable to inspect the grave due to the landmines.
Earlier in March, Iraqi forces announced they had found another mass grave near Daesh's Badoush Prison, where between 500 and 600 detainees were held. Later on, an Iraqi general told Human Rights Watch that under the military's supervision, medical experts from Baghdad had exhumed about 400 bodies from the site.