Iraq
Iraq new government to have 20 ministries: Reports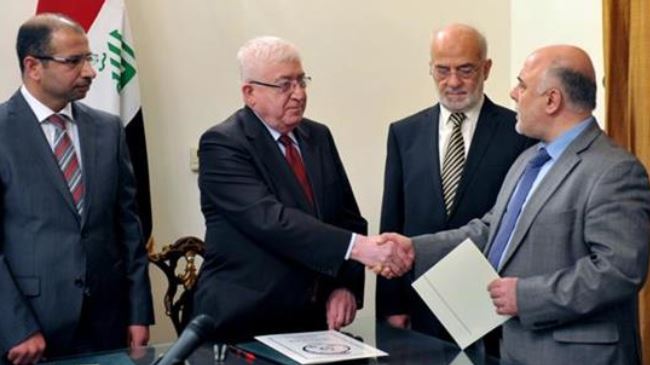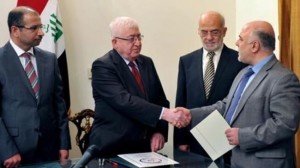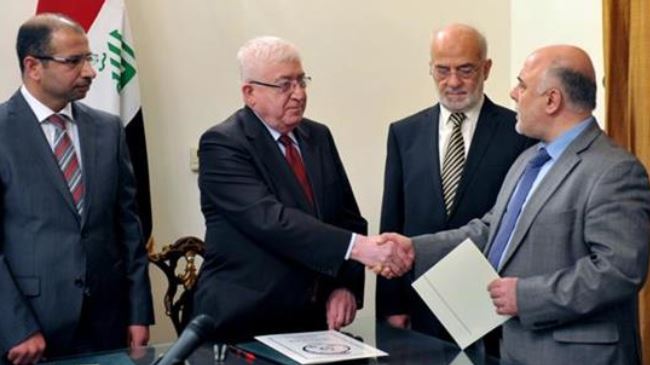 The new Iraqi government, which is to be formed by the country's Prime Minister-designate Haider al-Abadi, will be composed of 20 ministries, reports say.
Iraqi media recently reported that 12 ministries would go to the Iraqi National Alliance, a coalition of Shia parties, while Kurds and Sunni Muslims each would have four ministries.
An informed source close to Abadi's government negotiating committee also said several ministries are due to be merged or removed.
Meanwhile, reports added that the new prime minister has called on all political factions in the parliament to introduce their nominees.
On August 11, Iraqi President Fouad Massoum asked Abadi to form the new government. He was nominated for the post by the Iraqi National Alliance.
Shortly after being designated as premier, Abadi called for national unity against the "barbaric" campaign by Takfiri ISIL terrorists inside the country.
The ISIL militants, who have taken several cities in Iraq since June, have been committing heinous crimes in the captured areas, including the mass execution of civilians and security forces.
Soldiers of the Iraqi army along with Kurdish fighters known as Peshmerga have been engaged in heavy fighting with the militants in different fronts and have so far been able to push them back in several areas.
The US military has also attacked the ISIL militants inside Iraq after earlier this month US President Barack Obama authorized aerial attacks against ISIL targets in Iraq.
Abadi, was born in the capital Baghdad in 1952 and returned from British exile after the fall of former Iraqi dictator Saddam Hussein in 2003.
PressTV