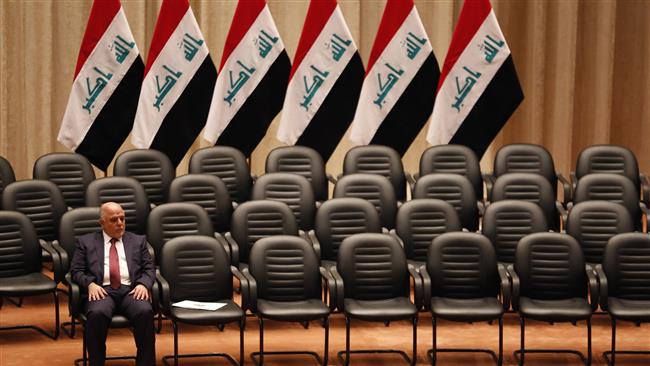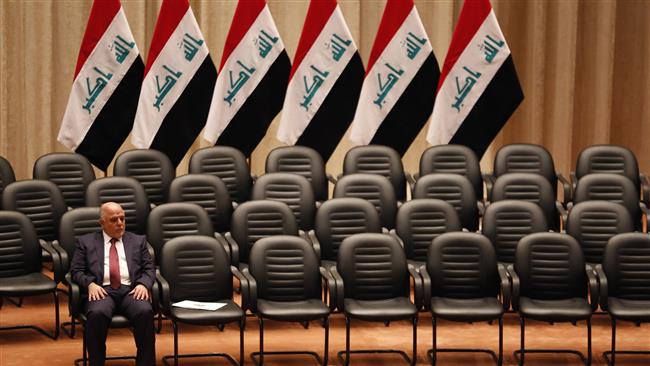 Iraq's parliament has decided to call off a vote on a new cabinet proposed by Prime Minister Haider al-Abadi amid disagreements between powerful political parties on the line-up.
Lawmakers told state TV on Tuesday that the session to vote on a second list of candidates proposed by Abadi was postponed to Thursday.
Parliament speaker Salim al-Juburi said earlier in the day that Abadi had submitted a list of nominees, adding that members of the legislature can begin voting to reject or accept the candidates.
The Iraqi premiere had said the new list was drawn up in a way to include the viewpoints of dominant political factions in Iraq. A first line-up was presented on March 31. There have been widespread calls among the public for deep reforms in Iraq's economic policies and a robust determination in the government for tackling corruption.
Weekly protests in the capital Baghdad last month called by prominent cleric Muqtada al-Sadr led to a sit-in by him inside the city's heavily fortified Green Zone area, prompting Abadi to propose changes in the cabinet. Sadr and his followers had called for a government comprised of technocrats and professional instead of affiliated political figures who would mostly pursue the interests of their parties.
Some analysts say the postponement of voting signals that powerful Iraqi parties and their lawmakers are still unhappy with the nominees.
Abadi reportedly held talks with Juburi and other leading members of the legislature earlier in the day to convince them about new changes, but no outcome was clear.