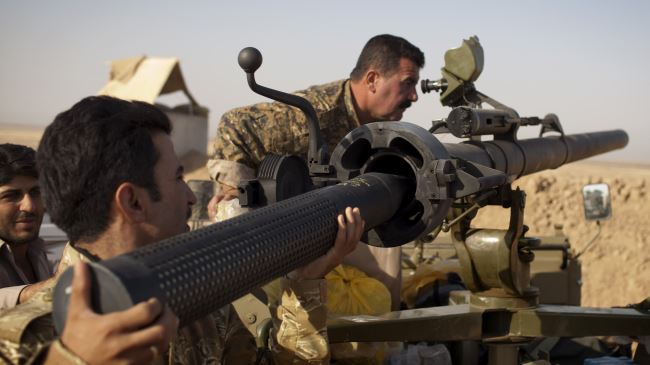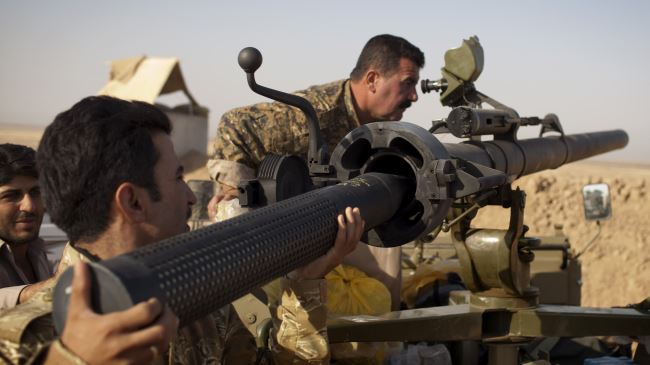 Iraq's Kurdish Peshmerga forces, who have managed to take control of the strategic Zartak Mountain east of the militant-held city of Mosul from the ISIL, have talked to Press TV about the Takfiri terrorists' weaknesses.
"ISIL's main weakness is its inability to carry out an offensive like an organized army. They cannot even maintain their presence in the regions they have overtaken for too long," General Sayed Hajar told Press TV.
Sarbaz Jihad, also a Peshmerga commander, said, "We found the mountain full of explosives and mines. Our teams are still demining the mountain. This act exposes ISIL weakness. They couldn't endure our offensive."
Zartak Mountain overlooks a plain that stretches to Mosul. It fell to the ISIL Takfiris last month when they staged an attack on Iraq's semi-autonomous Kurdistan region.
The Iraqi army and the Peshmerga forces have inflicted heavy losses on the ISIL in recent weeks as they retook the cities of Amerli and Suleiman Bek.
The Peshmergas were on routine patrols in the town of Gwer on Monday, after retaking it from the ISIL militants in August.
The ISIL terrorists, however, still hold an area to the south of Gwer and across the Zar River, about a kilometer away from Peshmerga positions.
Peshmerga forces say they fire at ISIL positions across the river when they see larger movements on the ground.
The ISIL terrorists, of whom many are foreign militants, currently control parts of eastern Syria and Iraq's northern and western regions, where they have been committing heinous crimes, including the mass execution of civilians and Iraqi security forces.