Iraq
Iraq PM hails election turnout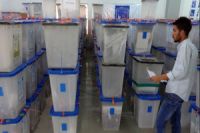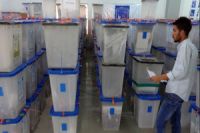 Iraqi Prime Minister Nouri al-Maliki has welcomed a high turnout in the country's parliamentary polls, describing it as a "slap in the face of terrorism."
According to Press TV, Maliki said at a news conference in the capital, Baghdad, on Thursday that the vote "defeated" al-Qaeda and the militant-group, the Islamic State of Iraq and the Levant (ISIL).
He noted that the turnout from among the country's 22 million eligible voters was anticipated to have exceeded 60 percent, adding that in the restive Anbar Province, some 50 percent of the eligible people took part in the vote.
Election spokesman Safaa al-Moussawi said that the turnout from the Wednesday elections was about 60 percent, with the Kurdish province of Irbil having the highest turnout with 90 percent.
The parliamentary vote was held despite threats by al-Qaeda-linked militants who had warned of ruining the election process.
Also on Thursday, the UN mission to Iraq said that 750 Iraqis were killed in the country's violence in April, the highest monthly death toll so far this year. According to the figures, 610 civilians and 140 members of security forces were killed, while 1,542 others, including 1,311 civilians, were injured last month.