Iraq
Iraq pushes back ISIL Takfiri terrorists from Bouhassan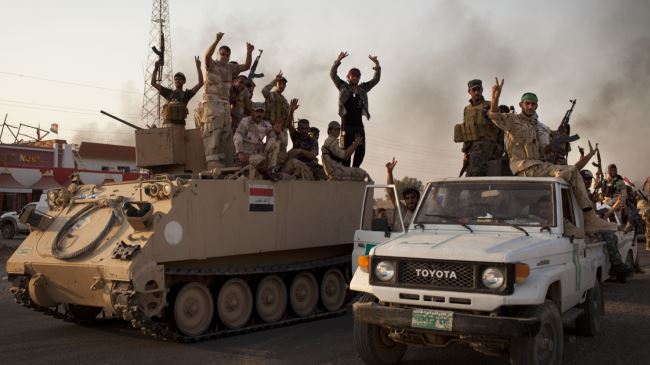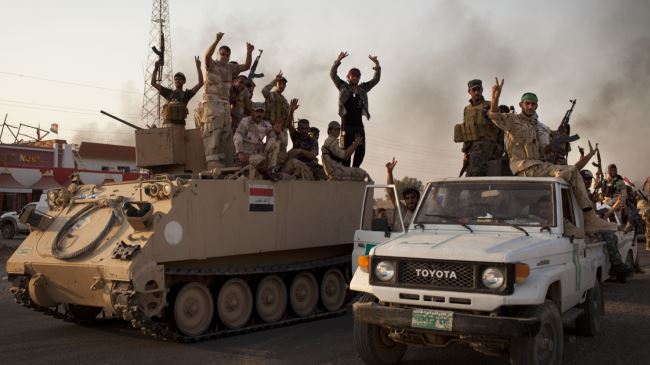 Iraqi army forces, backed by fighters from the Shia Mahdi Army, have pushed back an advance by ISIL Takfiri militants in a village in the northern province of Salahuddin, Press TV reports.
On Saturday, Iraqi troops and fighters from the al-Mahdi Army repelled the militants from the village of al-Bouhassan in the northern region of Amerli.
The operation was the last in the series of mop-up operations by the Iraqi army in Amerli, which was liberated earlier this month after more than two months of being besieged by ISIL terrorists.
The Iraqi government forces have also killed at least 100 Takfiri militants in the troubled western province of al-Anbar. The operations were carried out in the towns of Haditha, Barwanah and Khafajiyah, west of the provincial capital, Ramadi.
The Iraqi fighter jets also carried out several strikes against the ISIL militants who were sheltering in the city of Fallujah, located roughly 70 kilometers (43 miles) west of Baghdad, killing 50 of them.
On Wednesday, the Iraqi army launched a major offensive against ISIL Takfiri terrorists south of Salahuddin Province, killing and arresting dozens of them.
The Iraqi army has recently been making advances in the al-Dhuluiya and Khazraj areas of Salahuddin.
Iraq has been fighting the ISIL terrorists since they took control of Mosul on June 10. The Takfiri terrorists currently control parts of eastern Syria and Iraq's northern and western regions. They have threatened all communities, including Shias, Sunnis, Kurds, Christians and Izadi Kurds, as they continue their atrocities in Iraq.
Senior Iraqi officials have blamed Saudi Arabia, Qatar and some other Persian Gulf Arab states for the growing terrorism in their country.