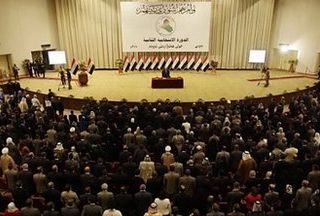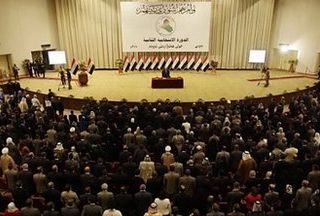 The political crisis over the new Iraqi government has deepened once again as the country postponed its second parliament session.
"There are still differences in points of views, so it is impossible to enter the parliament hall," acting parliament speaker Fouad Massoum said on Monday.
He added that the next session could be delayed for days, if not weeks, to give rival blocs more time to form a government, the Associated Press reported.
The parliament met briefly for the first time on June 14 after the March 7 general elections.
The al-Iraqiya alliance led by former premier Iyad Allawi narrowly won the elections by taking 91 seats — only 2 seats more than Prime Minister Nouri al-Maliki's State of Law coalition.
A coalition government is yet to be formed in the country as no bloc won a majority in Iraq's 325-seat parliament.
In June, Maliki's State of Law and the Iraqi National Alliance merged to form a new government, but they are still short of an overall majority required under law.