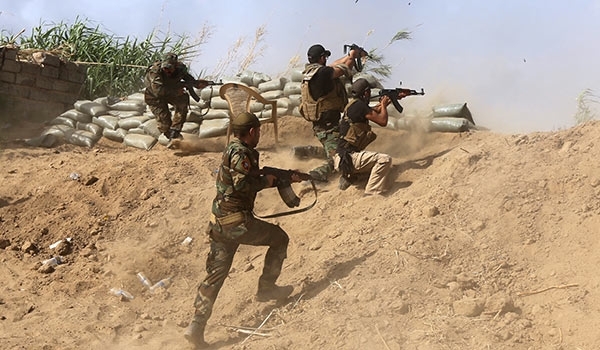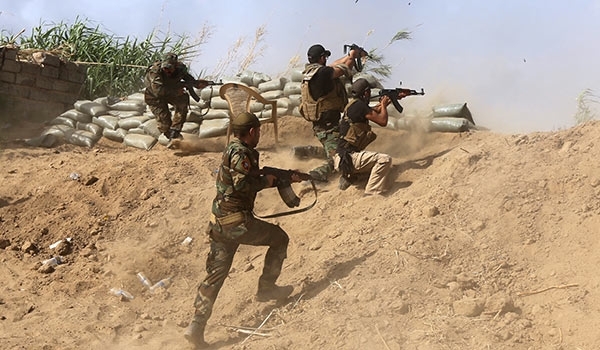 Masked armed men assassinated a senior ISIL commander in Salahuddin province in Northern Iraq, informed security sources disclosed on Saturday.
Abu Abd al-Rahman al-Anbari and his bodyguard were killed in in the city of al-Sharqat by gunmen using handguns equipped with silencer, the Arabic-language Sumeria News quoted an unnamed security source as saying on Saturday.
Abu Abd al-Rahman al-Anbari was in charge of ISIL's security in al-Sharqat city.
Al-Sharqat has been under ISIL's control since June 2014.
In early May, the Iraqi army and popular forces continued their advances in Anbar province in Western Iraq, and killed over half a dozen ISIL terrorists, including one of their most wanted leaders.
Chief commander of the military operations in Anbar Ismail Mahlavi confirmed that senior ISIL commander Shaker Wahib al-Fahdavi has been killed in an Iraqi army operation in the town of Rataba in the Western part of Anbar province.
Mahlavi added that seven other ISIL commanders were also killed in the Iraqi army's operations in Rataba town.
The confirmation by the Iraqi army comes while Fahdavi was reported dead eight times before.
The Iraqi army, meantime, announced that ISIL's war strategist was killed in the village of al-Asouja in Makhmour region in Nineveh province.